Windows 10 Enterprise LTSC 2019 Digital Key Global
Product Details
Availability: In Stock
Media Type: Key – Instructions will be emailed. Delivery time from 30 minutes to 6 hours.
Language: Multi-language.
What Is Windows 10 Enterprise LTSC Edition
Windows 10 is an operating system released by MS as part of the Windows NT family of operating systems. This version was announced in September 2014 following a brief demo at Build 2014. The first version of the operating system entered public beta testing in October 2014 and was released to consumers. used on July 29, 2015, then released for volume licensing on August 1, 2015.
Enterprise Edition LTSC (Long Term Service Channel) (formerly LTSB (Long Term Service Branch) is a long-term support version of Windows 10 Enterprise that is released every 2 to 3 years. will be supported with security updates for 10 years after release and willfully receive no feature updates. Some features, including the Store and accompanying apps, are not included in this version.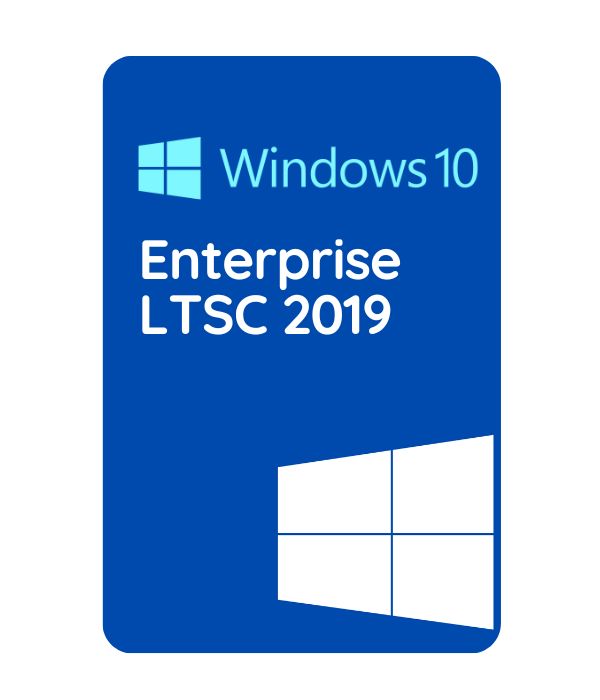 Benefits Of Using Windows 10 Enterprise LTSC 2019
Windows 10 LTSC can ensure legacy systems work as intended while still taking advantage of some of the key Windows 10 features, such as new security protocols and virtual desktops. As Wilcox noted, Windows 10 LTSC is of the greatest benefit to businesses "where the primary requirement is functionality and features that don't change over time". Usually, this is tied to embedded devices – as long as these devices are still performing their specified function, operating system upgrades may not make sense. At the end of their life, they will be replaced with new technologies that support current operating systems. Three broad business areas benefit from the implementation of LTSC:
High security: Examples include supervisory control and data acquisition (SCADA) technology and industrial control systems (ICS) of energy and utility companies, where potential breaches due to functional vulnerabilities can be devastating.
High Availability: Industries such as air traffic control that require always-on safety are good candidates for LTSC.
High Accuracy: Medical systems like MRI and CT scanners provide highly accurate measurements that save lives without software glitches or sudden slowdowns.
Stability: While regular security updates are provided, all other features and functionality remain the same, ensuring continuity.
Reliability: In October 2019, a Windows 10 update broke the Start Menu, and in November another upgrade caused File Explorer issues. While these problems are quickly remedied, they can cause serious problems for
companies that can't afford business disruption.
Support: has promised 10 years of support for each version of LTSC released.
Download Windows 10 Enterprise LTSC 2019 Edition
Permanent, Authorized, Global Key, Support Both 32 Bits And 64 Bits Download the windows 10 system, then install and activate it with the key.
Windows 10 System Requirements
Processor: 1(GHz) or faster compatible processor or System on Chip (SoC)
RAM: 1 GB (32-bit) – 2 GB (64-bit)
Hard drive space: 32GB or larger hard drive
Graphics card: DirectX 9 compatible or higher with 1.0. WDDM driver
Screen Resolution: 800 × 600
Activate Windows 10 Enterprise LTSC 2019 by Key Product
Open settings.
Select Update & Security.
Select Activate.
Select Change product key.
Enter the 25-digit product key sent to you after purchase.
Select Next to complete the process and activate Windows 10.
Note: License key for 1 PC.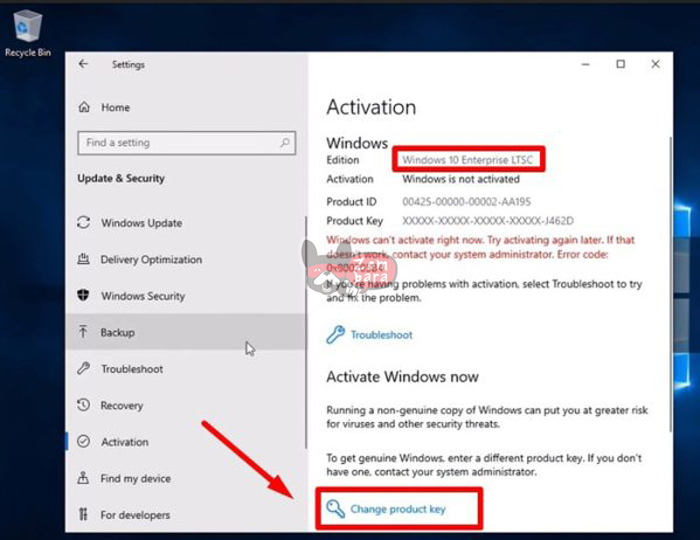 How to purchase the product?
We accept PayPal. After payment, we will send the key and setup process via email. Please check the product in your mailbox (inbox or spam).
46 reviews for
Windows 10 Enterprise LTSC 2019 Digital Key Global