Windows Server 2016 Standard Key – Global License
Product Details
Availability: In Stock
Delivery: Key – Instructions will be emailed. Delivery time from 30 minutes to 6 hours.
Version: 64bit
License Period: Lifetime
About Windows Server 2016
released Windows Server 2016 in October 2016, and some changes have been made to what the operating system can handle. Windows Server 2016 is divided into 3 main editions: Standard, Datacenter, and Essentials. One of the most significant differences between previous versions of Windows Server and 2016 is that licensing is based on CPU cores instead of CPU sockets. The operating system also reflects modern information technology trends, such as connecting Active Directory and virtualization technologies with modern infrastructure concepts, such as containerization, federation, and virtualization services. Cloud-based service.
What is Windows Server 2016 Standard?
Windows Server 2016 Standard is a server operating system for users who need a powerful system; This system includes virtualization but imposes limits. The Windows Server 2016 Standard edition allows the creation of 2 virtual machines and one Hyper-V host per license.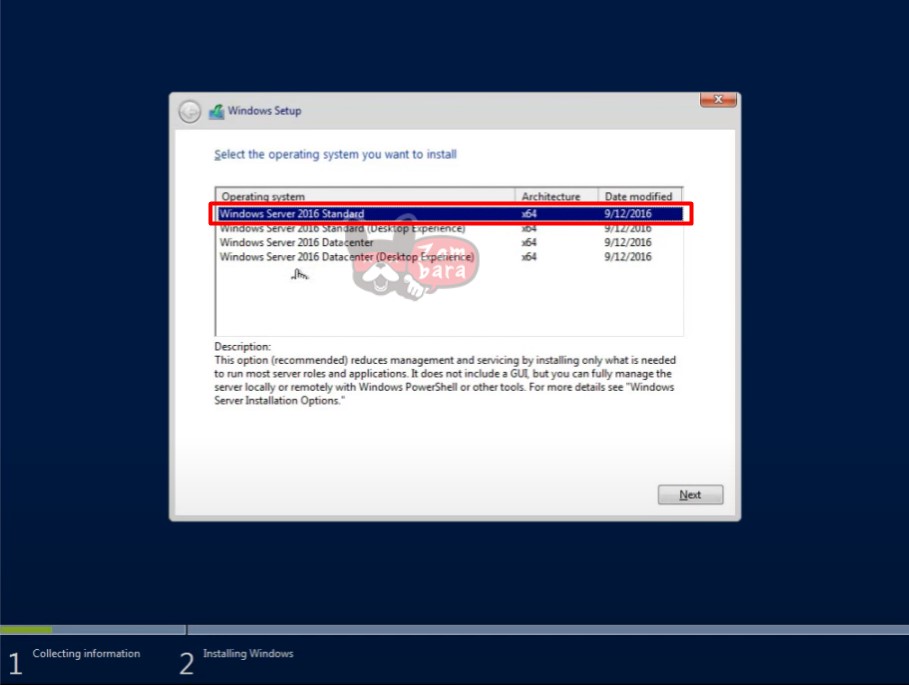 Windows Server 2016 Standard key
This is the new key for Windows Server 2016 Standard
For 1 PC
Lifetime license
Key can activate both 64bit
This product requires you to have Windows Server 2016 Standard System installed on your computer for activation.
Outstanding Features of Windows Server 2016
1. Nano Server
Nano Server is an operating system for remote server administration, cloud optimization, and databases with a compact version, 92% smaller than the GUI. Besides, Nano is compelling you to use it in Windows Server work because:
– Bare-metal OS requires fewer updates and reboots.
– You must include any server roles from outside of Nano in administration. The attack surface of Nano Server is much reduced compared to the Windows Server GUI.
Nano is so small that it can be transferred easily across servers, data centers, and physical sites.
Nano hosts the most popular Windows Server workloads, including Hyper-V servers.
Nano is designed for complete remote management. Nano includes a minimal local management interface called "Nano Server Recovery Console" that allows you to perform initial configuration tasks.
2. Containers
partnered with the Docker development team to bring Docker-based Containers to Windows Server. Currently, containers exist almost entirely in the Linux/UNIX open-source world. They allow you to quickly and easily separate applications and services. Windows Server 2016 offers two different types of "containerized" Windows Server instances:
Windows Server containers: Containers suitable for low-reliability workloads.
Hyper-V container: This is not a Hyper-V server or virtual machine. Which Windows Server instance is contained is "super isolated" from other containers and potentially from the host server. Hyper-V containers are suitable for highly reliable workloads.
3. Linux Secure Boot Mode (Linux Secure Boot)
Linux Secure Boot is part of the Unified Extensible Firmware Interface (UEFI) that helps protect the server's boot environment against rootkit attacks or other types of boot-time malware.
If you try to create a Linux-based Hyper-V Gen 2 virtual machine, an error will appear with Linux Secure Boot because the Linux kernel driver is not a trusted component. Technically, the virtual machine's UEFI program throws a "Secure Boot Verification Failed" error and stops booting.
Windows Server and Azure engineers really love Linux. So now you can deploy Linux virtual machines in Windows Server 2016 Hyper-V without having to disable Secure Boot Linux.
4. ReFS
Resilient File System (abbreviated as ReFS) has been used in Windows Server before. But until Windows Server 2016 is released, we can use the ReFS version stably. ReFS is designed for use with Storage Spaces Direct as a highly resilient, high-performance file system and Hyper-V workload.
5. Storage Spaces Direct feature
Storage Spaces is a useful feature of Windows Server that helps administrators create more flexible backup storage. Storage Spaces Direct in Windows Server 2016 upgrades Storage Spaces to allow clusters of nodes to switch their local storage within the cluster, thereby limiting shared storage.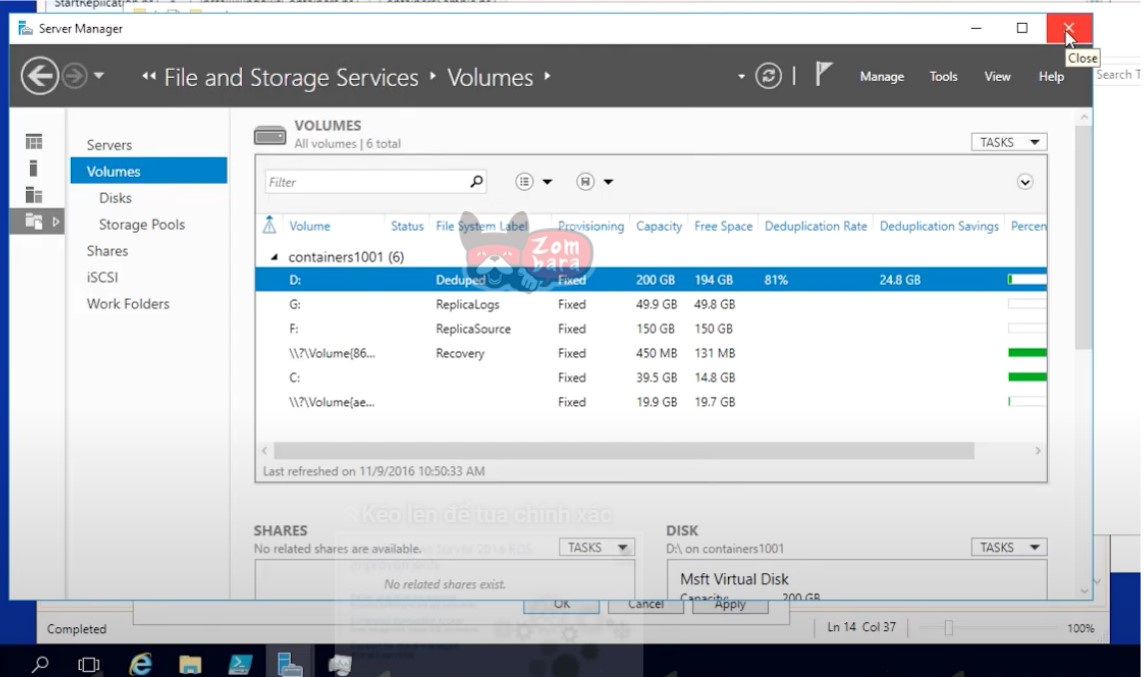 6. ADFS v4
Active Directory Federation Services (ADFS) plays the role of supporting the claim-based (token) identity of Windows Server. Claim-based identification is critical thanks to single sign-on (SSO) between on-premises Active Directory and various cloud services.
7. Nested Virtualization
Nested virtualization is the ability of a virtual machine to host other virtual machines on its own. Previously this was not allowed in Windows Server Hyper-V, but finally, Windows Server 2016 has this feature. Nested virtualization is helpful for businesses that want to deploy more Hyper-V servers and need to minimize hardware costs.
8. Hyper-V
Hyper-V Server allows users to add virtual hardware or adjust the RAM allocated to virtual machines. Previously, the user had to shut down the virtual machine to change that. But coming to Windows Server 2016, users can instantly add virtual hardware while the virtual machine is online and running.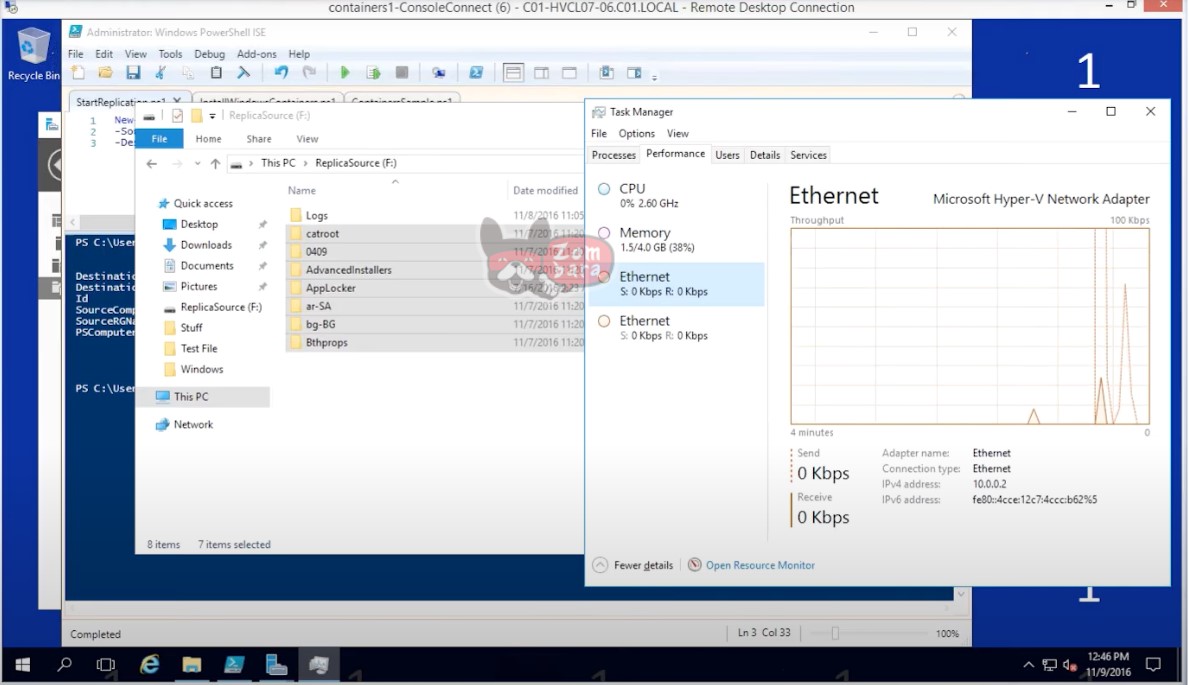 9. PowerShell
Hyper-V administrators in Windows Server 2012 R2 often perform remote virtual machine administration on Windows PowerShell, just like physical servers. In Windows Server 2016, PowerShell deletes commands to add the -VM * parameter, allowing users to send PowerShell directly into the Hyper-V host's virtual machine.
The user uses the new -VMName parameter of the Invoke-Command command to run the Stop-Service command on a Hyper-V virtual machine named server2.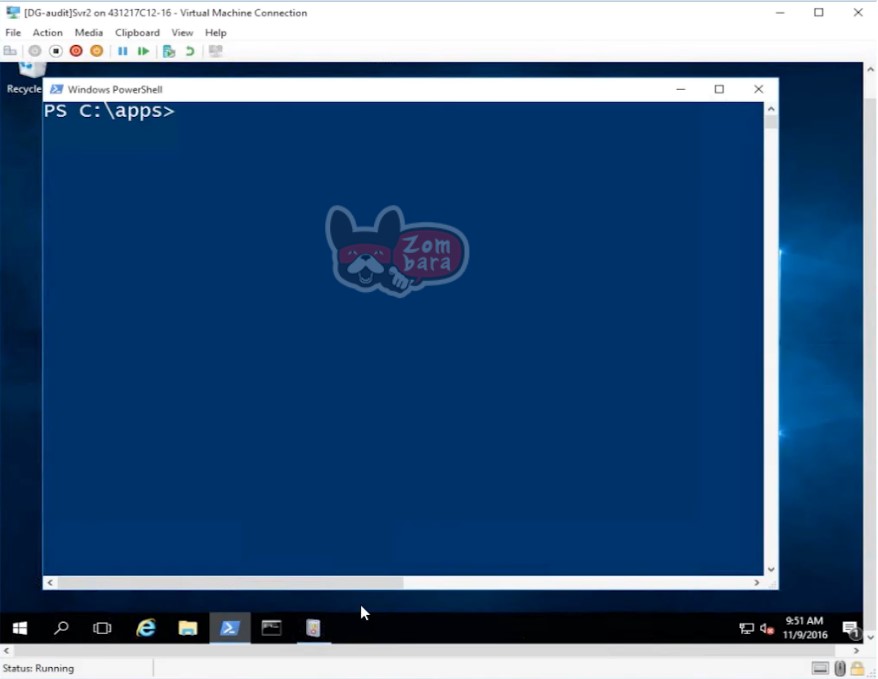 10. Protected Virtual Machines
The new Host Guardian Service server role is to host the protected VM feature. With Windows Server 2016, virtual machines are protected with Hyper-V VM access.
Basic system requirements to install Windows Server 2016
Below are the minimum hardware requirements for installing Windows Server 2016, they apply to all versions of Windows Server 2016:
Processor: 1.4Ghz 64-bit processor
RAM:
512 MB (for Windows Server 2016 in Server Core mode)
2 GB (for Windows Server 2016 in a GUI mode)
Disk space: 32 GB
Network adapter: 10/100/1000 Gigabit Ethernet Adapter
Optical storage: DVD drive (when installing the OS from DVD media)
Graphics hardware: Super VGA (1024 x 768) or higher resolution
How to activate Windows Server 2016 Standard?
Step 1: You go to the Start Menu, then click "Settings"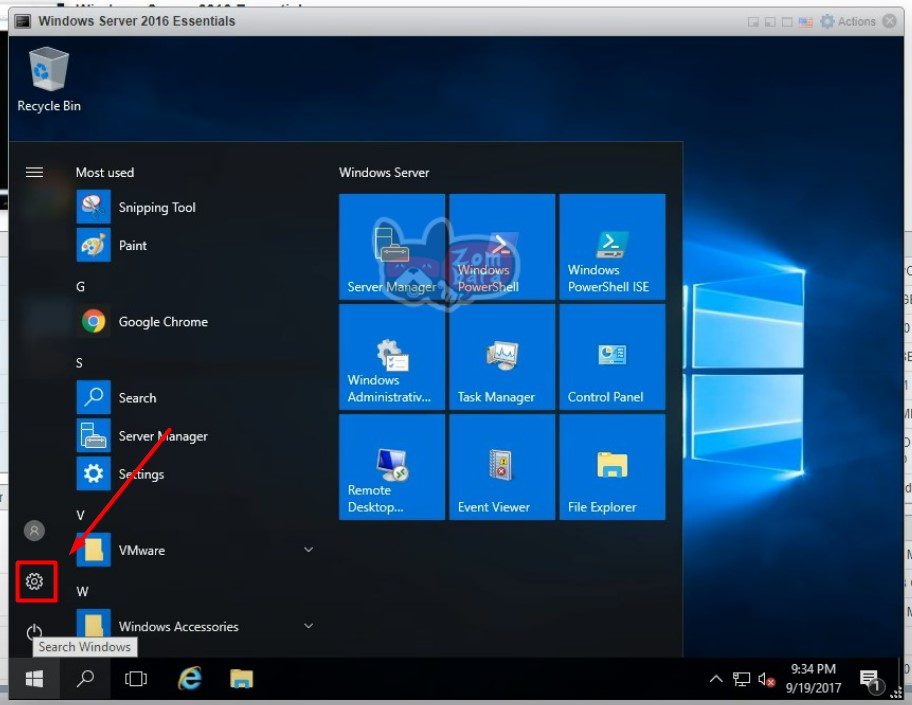 Step 2: Select "Update & Security".
Step 3: Select "Activation" then select "Change product key".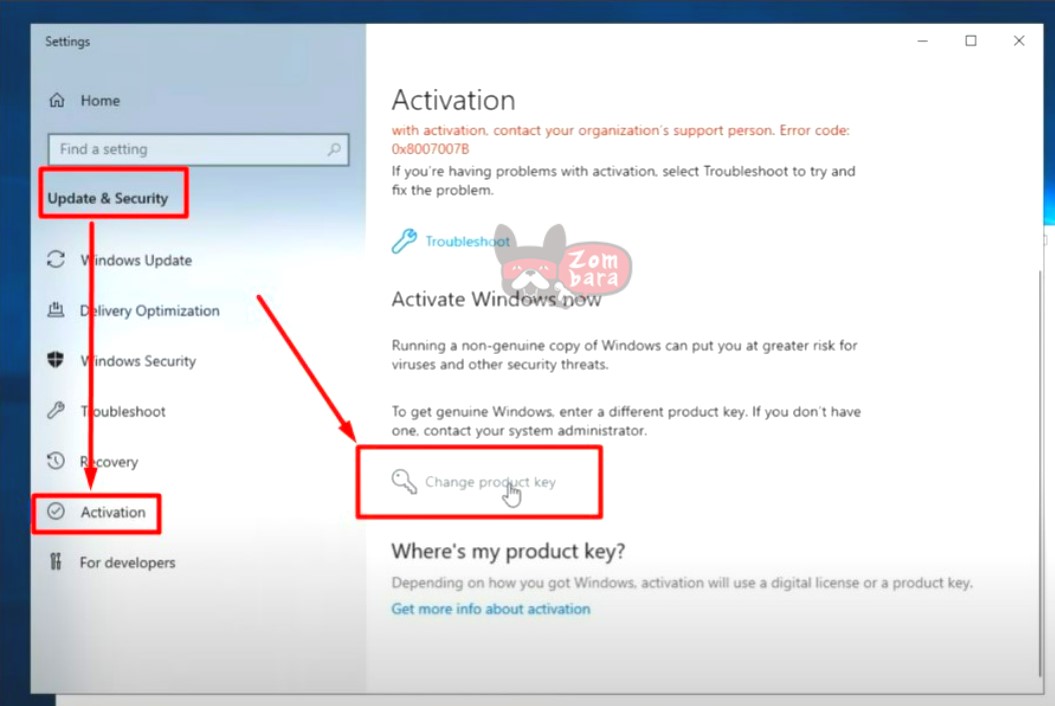 Step 4: Enter the Windows Server 2016 Standard key (including 25 characters sent after purchasing the product). After entering, just click "Next" and then select "Activate" to complete.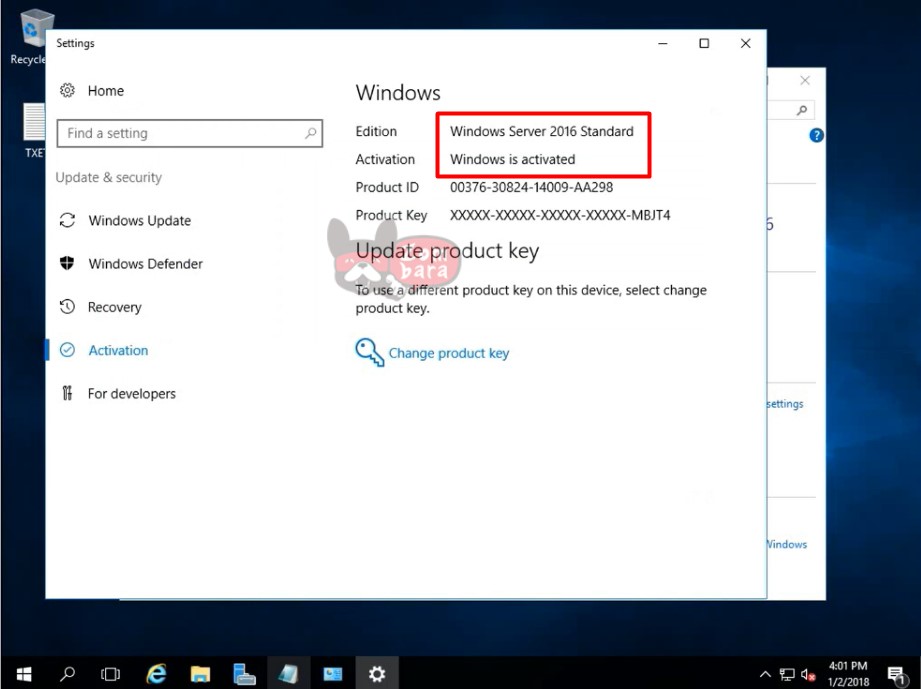 Windows Server 2016 Standard is activated successfully.
40 reviews for
Windows Server 2016 Standard Key – Global License