Project 2021 Professional For PC
Product Details
Availability: In Stock
Media Type: Key – Instructions will be emailed. Delivery time from 30 minutes to 8 hours.
Language: Multi-language.
License Period: Lifetime
Introducing the Project 2021 version and its benefits
Project 2021 is a new version officially licensed by 365. It is a technology product based on process analytics algorithms that help build schedules for projects, manage resources, define and Assign tasks to each project by time, and business portfolio, manage employee scheduling and track project status. Go to more specialized functions like budget management or workload analysis.
The Project 2021 Professional edition was created specifically for the analysis and management of projects. Specific tasks include: easily collaborate and planning, prioritizing tasks, create beautiful and vivid slideshows.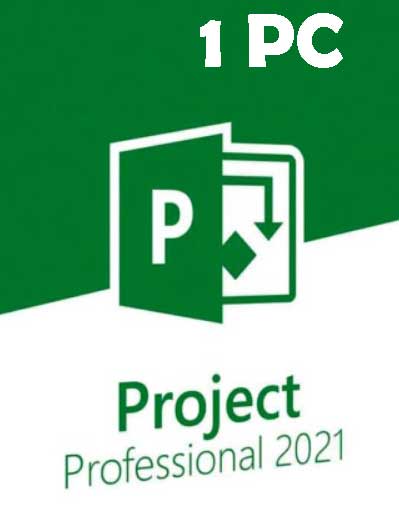 Product Information Project 2021 Professional
This is a brand new genuine Project 2021 Professional key.
The product does not come with a CD, activate and use for 1pc.
The key can be used to activate both 32 and 64-bit versions.
Always auto-updating.
After payment, the activation code will be sent to your following email.
To find more products, visit our Zombara website.
Outstanding features of Project 2021 Professional
Main feature
Provides interactive dashboards with reporting functions for project management.
Support for scheduling features such as Gantt charts and pull-down menus maximizes project scheduling and simplifies the planning process for various projects.
Minimize inefficiencies and training time with automated scheduling tools.
Efficient resource management for building project teams.
Make the best decisions with integrated reports.
Extra Features
Informative reporting: integrated reports like Burndown and Resource Overview.
Relationship visualization: Highlight task paths in Gantt charts.
Timesheets: capture time on and off projects for payroll, invoicing, and more.
Collaborate: via Teams for Business (separately licensed).
System Requirements to install Project 2021
Processor: 1.6 (GHz) or faster, 2 cores
Operating System: Windows 11, Windows 10, Windows Server 2019
RAM: 4 GB or 2 GB (32 bit)
Hard disk space: 4.0 GB of free disk space
Display: Screen resolution 1280 x 768
Graphics: DirectX 10 graphics card for graphics hardware acceleration
How to install and activate the Project 2021 license
Step 1: Download the file and install Project 2021
Step 2: Open the installation file where you save and install the Project 2021 software
Step 3: After successful installation, open the software and enter the Project 2021 license key to activate the installed version
How to buy Project 2021 key?
The first click is to add to the cart and pay according to the instructions. After payment, we will send the key and how to set it up via email. Please check your inbox at inbox or spam.