Project 2019 Professional Key For Personal Account
Product Details
Availability: In Stock
Delivery: Key – Instructions will be emailed. Delivery time from 30 minutes to 6 hours.
Platform: Windows 10,  Office 2019, Office 365
License Period: Lifetime
Product Description Project 2019
Project 2019 is a reasonably popular project management software, and it is essential for a team leader or project manager. Project greatly supports you in viewing project goals, dividing tasks, or controlling the whole process.
Project is a necessary and suitable software for an enterprise or a working group. It greatly supports the team and Leader to keep thinking throughout all projects to complete them as soon as possible.
Project will assist you in seeing all project overviews, showing you many details of each step in that project. Get it and start your experience with our product!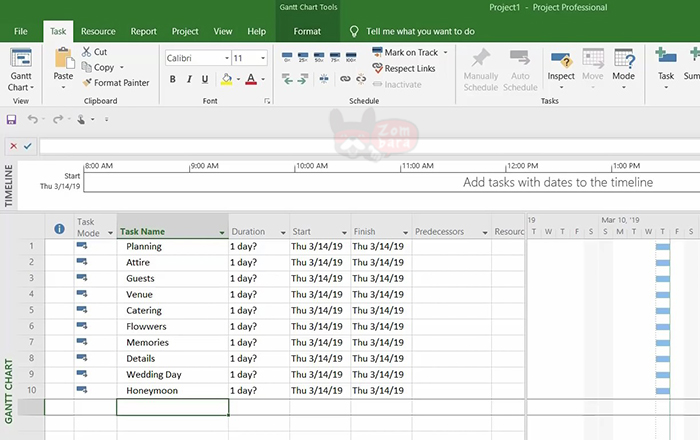 Detailed information about Project 2019:
This brand new genuine copyright cd key is registered for a personal account.
 Buy once and use for a lifetime for 1 PC. Copyright can be transferred to other devices.
Pre-made templates will help you get your project started on the right track
Synchronized with Project Online and Project Server
Users can submit schedule boards to capture time spent on projects and non-projects
Run hypothetical scenarios to get the most out of assigned tasks
Autofill start and end dates based on job dependencies
Visual representation of complex schedules with many built-in timelines
Outstanding features of Project 2019 Professional
Summarize all information of the plan in just one interface
Link to Skype for Business for team communication and collaboration with other team members
Create timesheets
Sync quickly and seamlessly with Project Server, Project Online
Automatically fill in the start and end dates of the plan's work
Express complex schedules logically
Many beautiful templates are available in project 2019 to apply directly, saving time.
New point of genuine Project 2019 version
Change interface: The interface becomes more open. Tabs no longer stick together but are separated
Sharing documents online makes team collaboration easier
Smart Lookup: Smart search function linked to results found from Bing
Skype is built in so you can chat directly with colleagues while working on files
Timeline labels right on the taskbar to easily keep track of what's important
How to install project 2019?
1. Go to redeem..com
2. Sign in with your account details.
3. Enter your product key.
4. Download and install Office.
5. After installation, just log in with your account, it will automatically activate your Office.
How does the 2019 project buying process work?
First, add to the cart and pay according to the instructions. After payment, we will send the key and activation method via email. You check your mailbox inbox or spam.
70 reviews for
Project 2019 Professional Key For Personal Account