Windows 10 Enterprise Key Global
Product Details
Availability: In Stock
Media Type: Key – Instructions will be emailed. Delivery time from 30 minutes to 6 hours.
Language: Multi-language.
License Period: Lifetime
Windows 10 Enterprise Product Information
Windows 10 is currently the popular version used on most computers and laptops. Windows 10 is already a popular operating system, but when you install Windows 10, you will see many options. In addition to popular editions like Home or Pro, you'll see another option: Windows 10 Enterprise edition.
Windows 10 Enterprise provides all the features of Windows 10 Pro, with additional features to support IT-based organizations. Windows 10 Enterprise is Microsoft's operating system produced for the segment of businesses and medium and large corporations with many features to support work. Enhance information security and continuously update new features and functions. Windows 10 Enterprise is similar to Windows 10 Pro but updated more completely.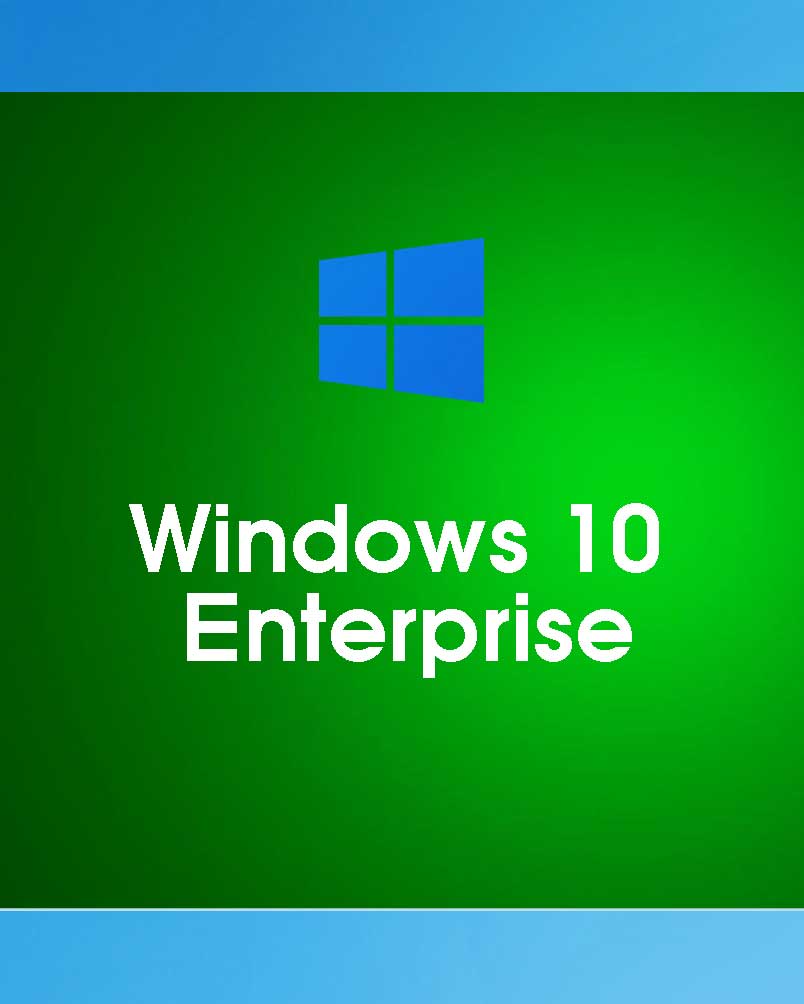 Highlights of Windows 10 Enterprise
Windows 10 Enterprise has all the features of Windows Pro, such as joining your domain, remote access, virtual assistant Cortana, multitasking screen, Edge, flexible interface design, and Windows Hello, …
Log in to the local network remotely via Direct Access.
Large-scale operation control system with App Locker.
Allows authorized users to manage all settings connected to the user account.
Stream management and virtualization.
Switch virtualization-based devices between two machines with the same operating system.
How to download Windows 10 Enterprise ?
The permanent key, authorization, and global activation support 32-bit and 64-bit versions. Download the windows 10 system @ https://www.microsoft.com/en-us/software-download/windows10, then install and activate it with Windows 10 Enterprise key.
System requirements when installing Windows 10 Enterprise
Processor: 1 gigahertz (GHz) or faster compatible processor or system on chip (SoC)
RAM: Requires 1 gigabyte (GB) for 32-bit or 2 GB for 64-bit
Hard drive space: 32GB or larger
Note: See below in "More information about hard drive space to install or update Windows 10" for more details.
Graphics card: Compatible with DirectX 9 or later and with 1.0. WDDM driver
Screen: 800 × 600
Internet connection: An Internet connection is required to perform updates, downloads, and use some features. Windows 10 Enterprise in S mode requires an internet connection during initial device setup ( Out of Box Experience or OOBE), as well as a account (MSA) or Azure Activity Directory (AAD) account. Moving a device out of Windows 10 in S mode requires an internet connection.
How To Activate Windows 10 Enterprise ?
Step 1: Open Settings.
Step 2: Click on Update & Security.
Step 3: Click activate to activate Windows 10 Enterprise.
Step 4: Click on the Change product key to activate Windows 10 Enterprise.
Step 5: Type the 25-digit product key sent to you after purchase. Click Next to complete the process and activate Windows 10.
Note: License key for 1 PC. You can activate the Windows 10 Enterprise key directly on a Windows 10 Pro-based device.
How does the Windows 10 Enterprise purchase process work?
First, add to the cart and pay according to the instructions. After payment, we will email you the product key and installation instructions. You check the product in your inbox or the spam box.
70 reviews for
Windows 10 Enterprise Key Global