Visio 2016 Professional Key Global For 1 PC
Product Details
Availability: In Stock
Delivery: Key – Instructions will be emailed. Delivery time from 30 minutes to 6 hours.
Platform: Office 2016, office 365
License Period: Lifetime
Visio 2016 Professional
Visio 2016 Professional is an extremely powerful diagramming and charting software for study and work that most users choose when they need to draw complex diagrams. The 2016 update with powerful improvements helps users make drawings quickly with extreme performance.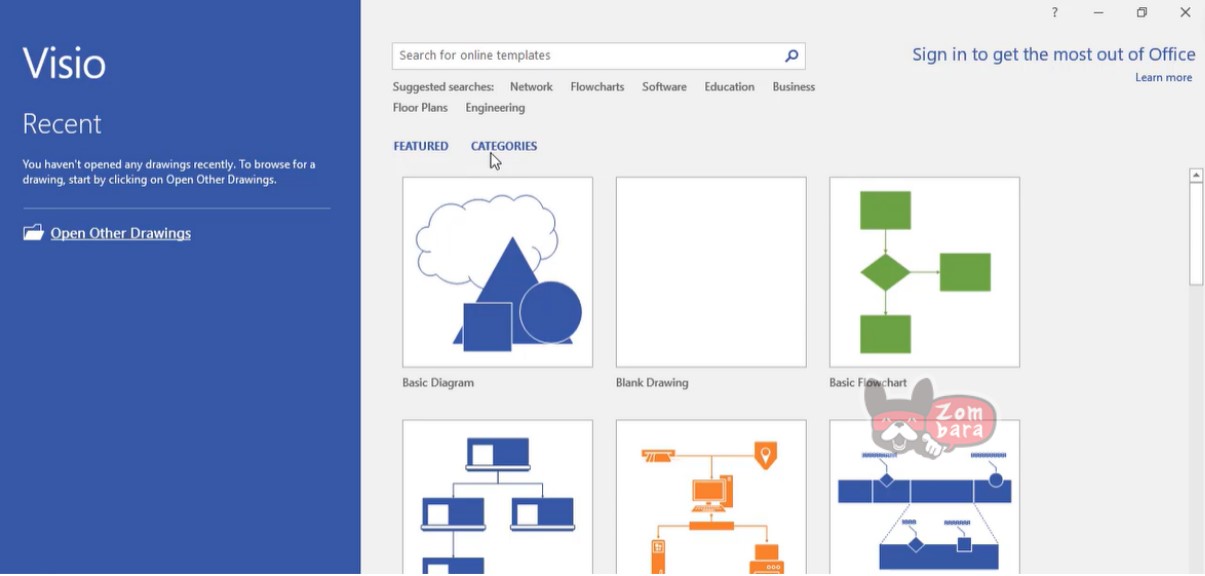 Visio 2016 Professional Key
This is a brand new genuine Visio 2016 Professional key.
Permanently use 1 PC.
Product key and installation instructions are sent via Email.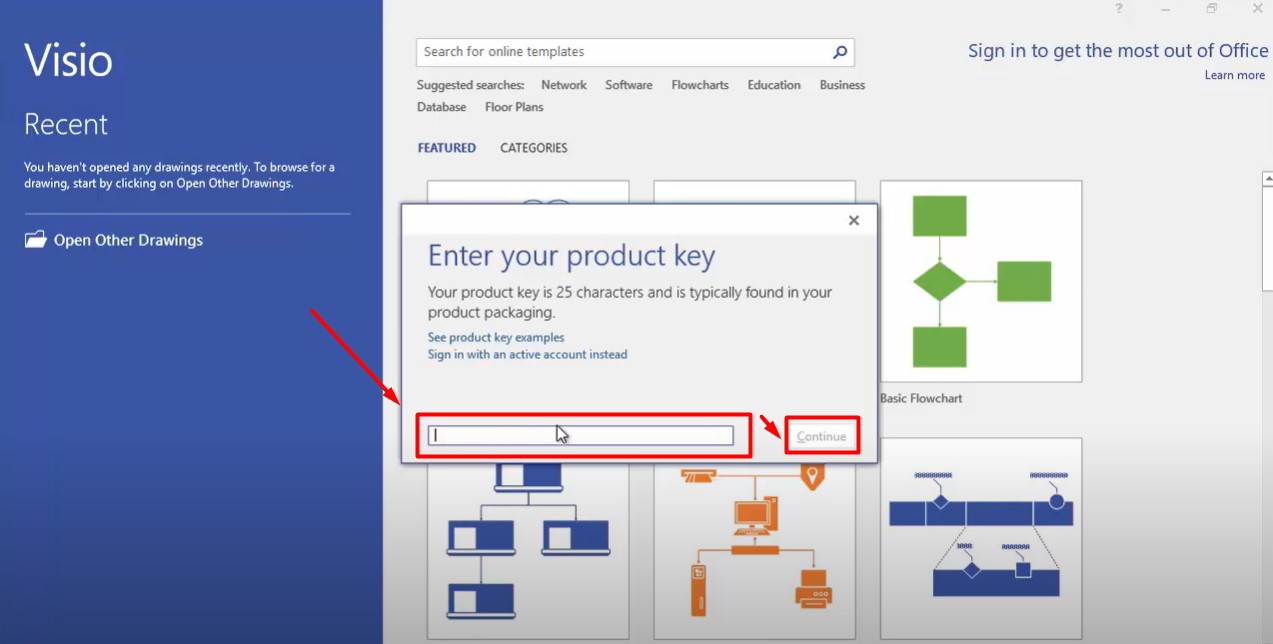 Visio 2016 Professional main features:
– Create and draw geometrical charts
– Beautiful graphics, vivid images
– Allows working on the same project with many people
– High-standard schematic application
– Share with more people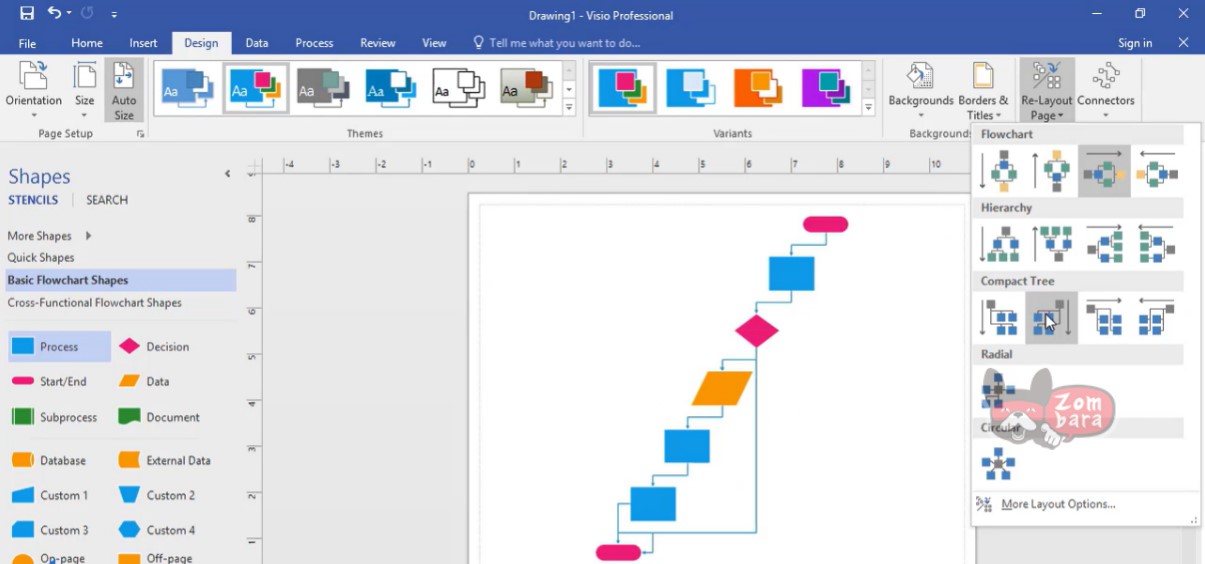 Some features on Visio 2016
Interface
Tool icons such as Word, Excel, or Powerpoint have been removed, instead only 3 icons such as save, redo, and undo are kept. The taps are separated by vertical dashes, before, the taps stuck together, making it harder for us to see.
Edit technical versions
In addition to basically creating diagrams for businesses . Visio 2016 is also used to edit technical drawings, electromechanical or technical diagrams representing system diagrams.
Professional diagramming and charting software
Visio 2016 helps you to complete diagrams and diagrams from simple to complex more easily. The software has a variety of patterns with shapes such as triangles, circles, quadrilaterals, squares. You can connect them with more complete links.
Teamwork is easier than ever
Download Visio 2016 for easy teamwork based on sharing diagrams between users. You can manage and share projects with people in your team to better edit charts together.
Gather fact-based insights
When you make changes to data in Visio 2016, all formats will be updated automatically. This is the outstanding advantage of the latest version of Visio 2016.
Visio 2016 web version
Visio 2016 web version lets you work from anywhere even if your computer is down. You can continue to complete your chart files on the web version of Visio 2016.
System requirements to install Visio 2016
– Computer and processor: Core 2 Duo 2 GHz
– Memory: 2 GB RAM
– Hard disk: 3.0 GB of available disk space
– Operating system: latest Windows updates
– Display: 1280 x 800 screen resolution
– Graphics: Graphics hardware acceleration requires DirectX 10 . graphics card
– .NET: NET 3.5 . required
Activate Visio 2016 Professional step by step
Step 1: After installing Visio 2016 Professional, you open Visio 2016.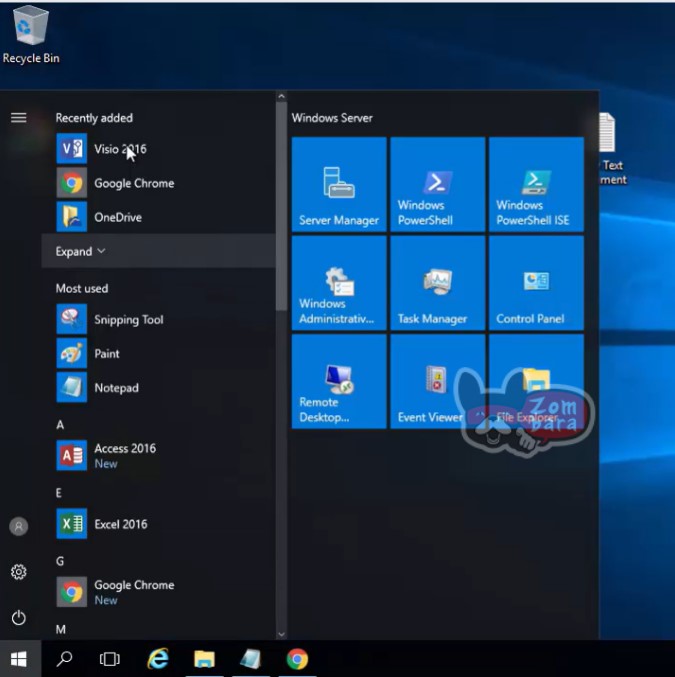 Step 2: Select File.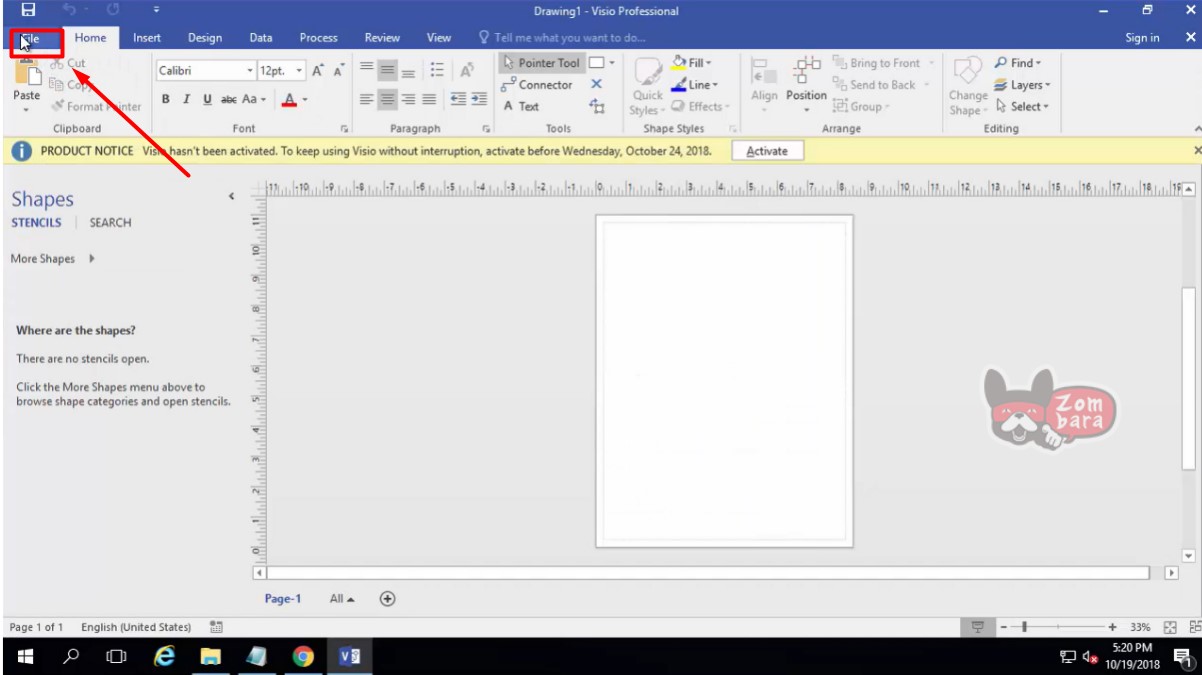 Step 3: Select Account, then select Activate Product.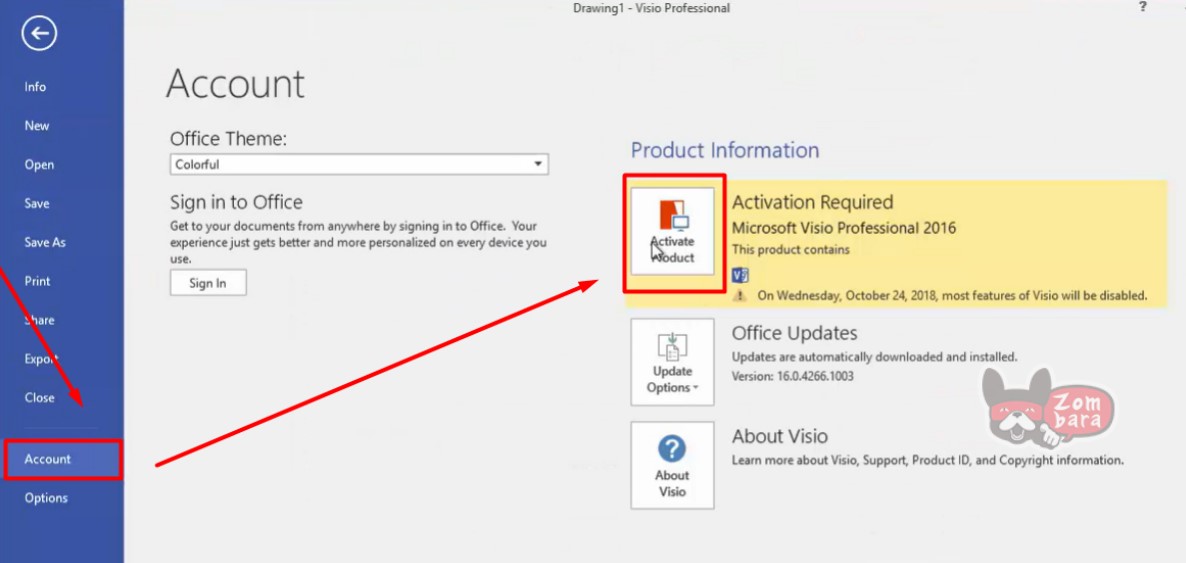 Step 4: Enter the key and select Install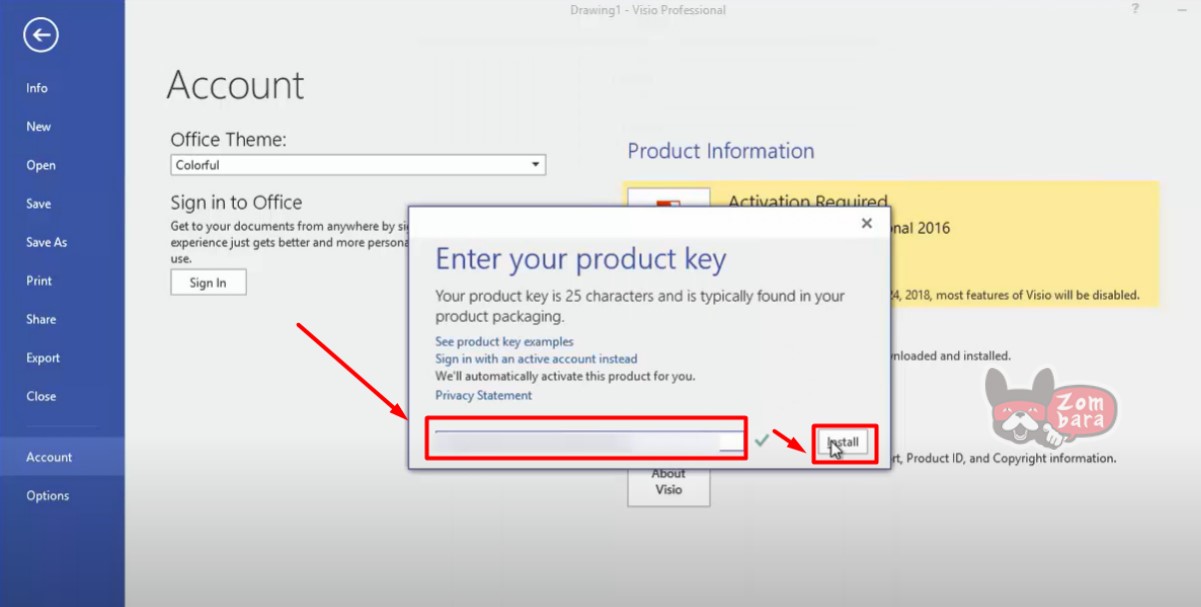 So Visio 2016 Professional has been activated successfully.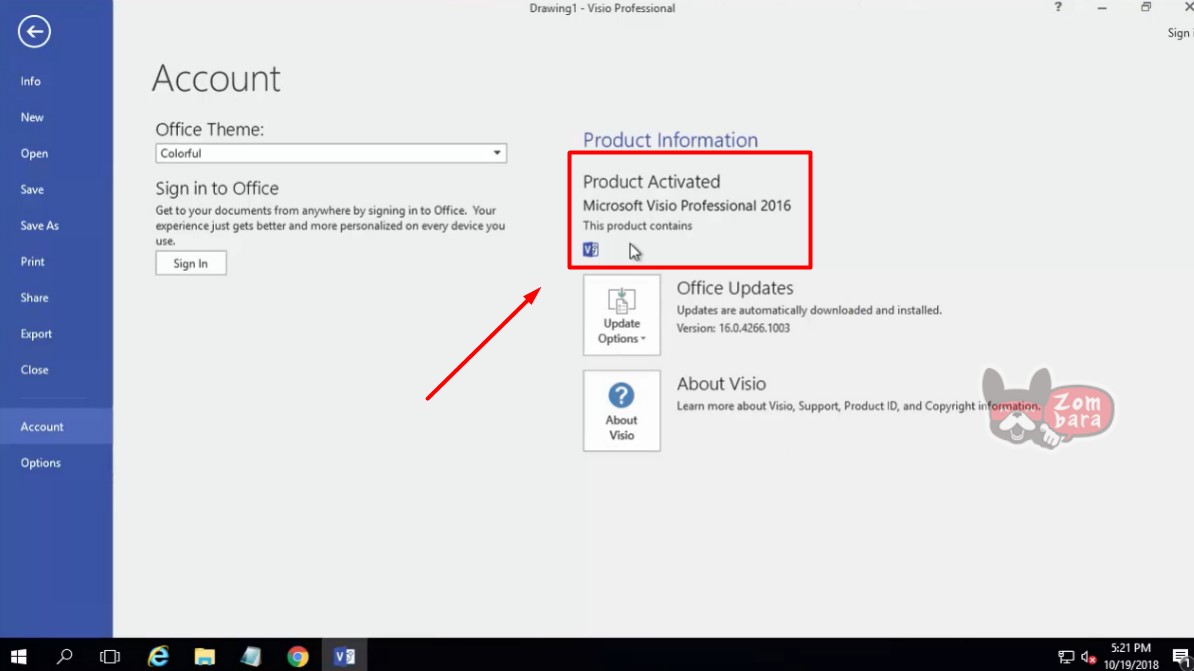 60 reviews for
Visio 2016 Professional Key Global For 1 PC