Windows 11 Pro Key For 1 PC
Product Details
Availability: In Stock
Delivery: Key – Instructions will be emailed. Delivery time from 30 minutes to 6 hours.
Language: Multi-language.
License Period: Lifetime
Windows 11
Windows 11 version was officially launched on October 5, 2021. With the investment and change in the appearance of MS for this latest version of Windows, Windows 11 will bring you experiences with many completely new features, bringing you to a peak performance that is difficult for any operating system to compete.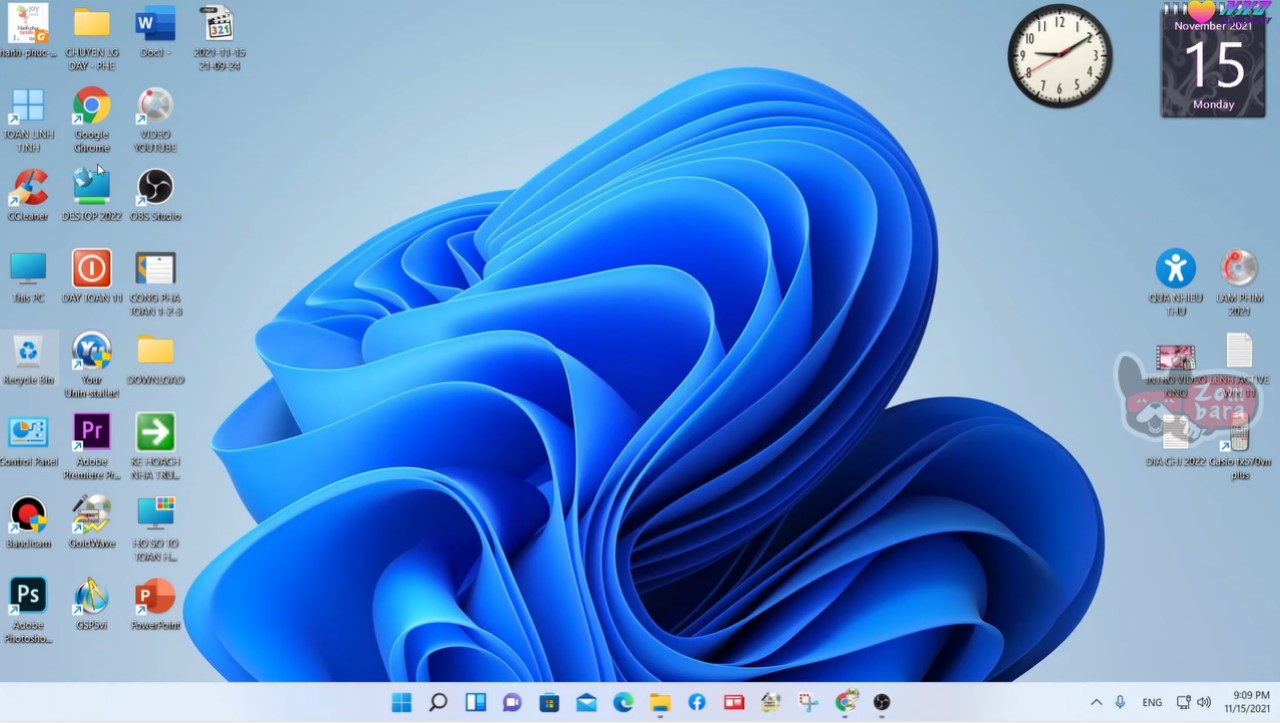 Key Windows 11 Pro
Windows 11 Pro Key is permanently used for 1 PC, applicable to both 32/64 bit. Reinstalling windows can still be used without LOST COPYRIGHT.
Buy once, use for a lifetime.
You can download the installation file from the official website.
Key is 100% genuine.
100% refund if the key is faulty and cannot be activated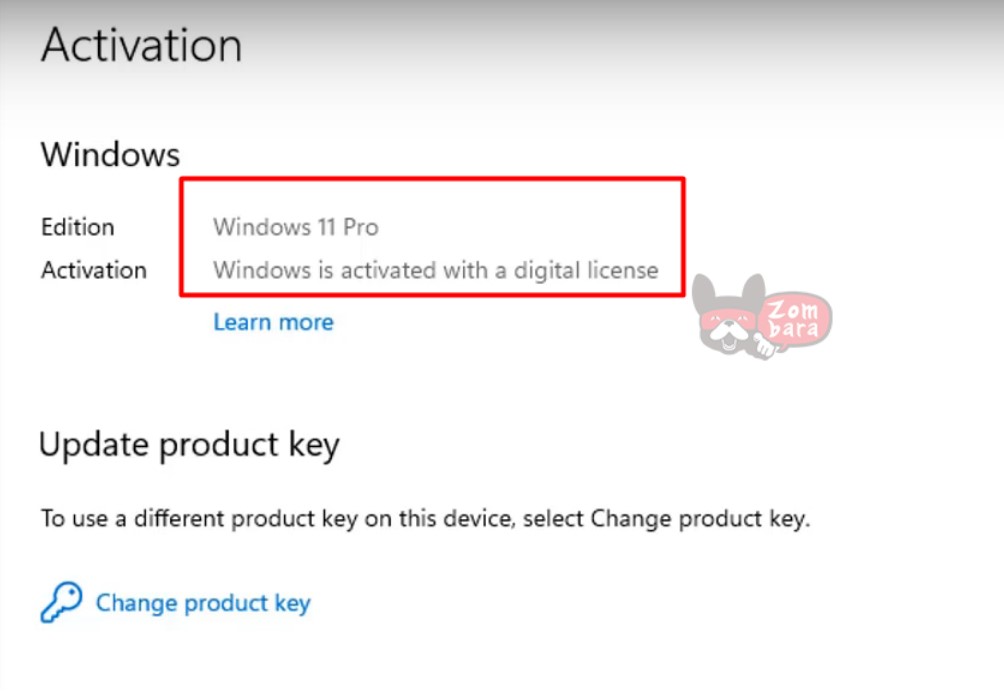 Features of Windows 11
1. Completely new interface, smooth and highly aesthetic
When logging into the browser, the first change that will make an impression on you is the Taskbar toolbar. The Taskbar is centered on the screen with a rounded icon. The Start Menu interface is also made simpler with the ability to remember frequently used applications for quick access. These will help you have the experience of being in the interface of MAC on Windows operating system.
2. Integration of Android operating system applications
Windows 11 announced that it would support applications on the Android operating system. That means you can install Android apps directly on your electronic device without using Android emulators. These Android apps will run through the Amazon AppStore inside the Store.
3. Improved News Feed Widget
Using advanced AI technology, the Widgets message board is personalized. From there, your Widget can always see the news, weather forecasts, applications, … that you often use.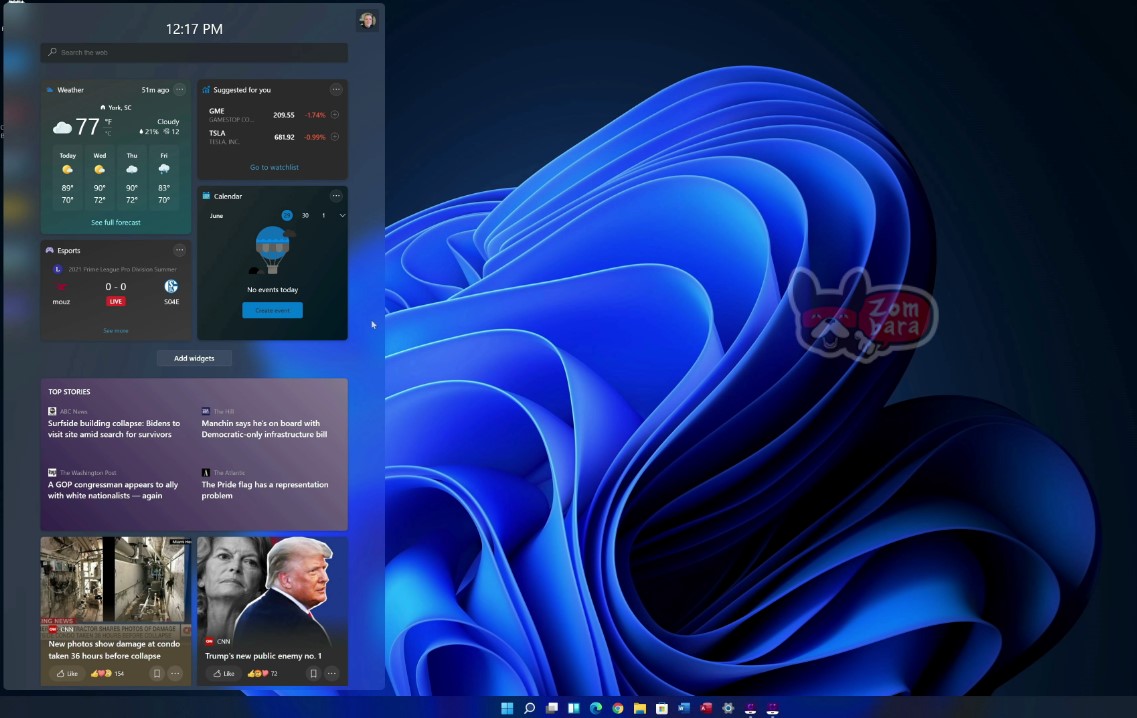 4. Teams Integration
Teams – is a very useful group messaging and attachment-sharing tool on Windows 11. Windows 11 has a built-in Teams icon on the Taskbar so that everyone can connect with each other quickly.
5. Increase gaming performance on Windows 11
Windows 11 is also currently the best version of Windows for gamers, thanks to its ability to get the most out of hardware with technologies like DirectX12 Ultimate, DirectStorage, and Auto HDR. Windows 11 integrates the Xbox app so you can easily access Xbox Game Pass and Xbox Cloud Gaming games. You will get to play games with vivid graphics, play with other players, play with your favorite peripherals…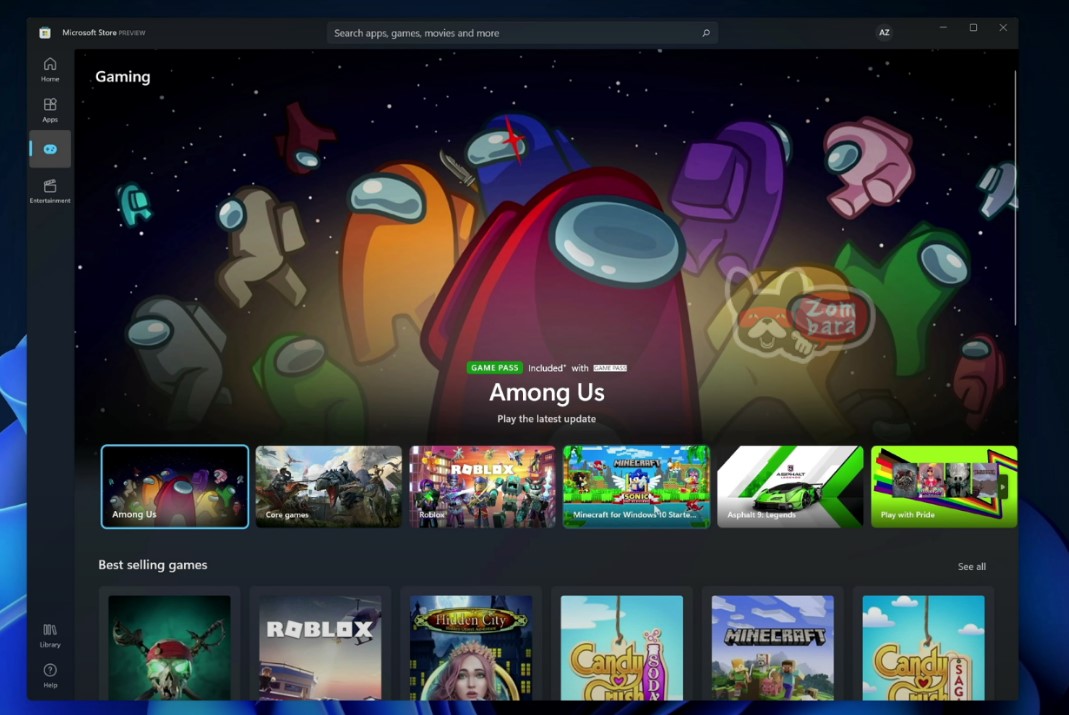 6. Snap Layouts Feature
The new Snap Layouts feature on Windows 11 makes it possible to choose a layout to run multiple applications at the same time, opening multiple applications in parallel. Windows 11 provides many layouts that open and close windows on the screen for you to choose according to your preferences. You can also save and access the icons on the Taskbar. Therefore, you don't have to recreate them every time you perform another operation on your PC.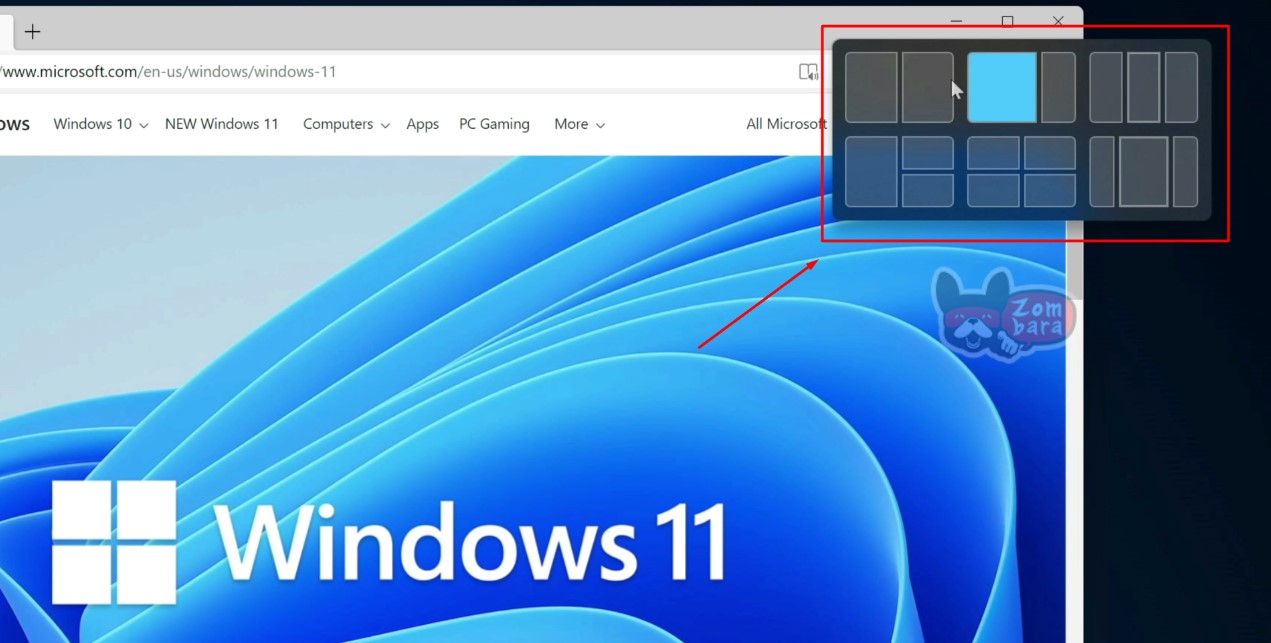 7. Virtual Desktop
On Windows 11, redesigned the Task View screen with new permissions for Virtual Desktops. With Windows 11, you can rename, rearrange, and customize the background image for each virtual desktop.
You can create and use one virtual Desktop for work and another for personal use. You can create as many virtual Desktops as you want.
System requirements to install Windows 11 Pro
To be able to use Windows 11 Pro, you need to have the following configuration:
64-bit CPU with 2 cores at 1 GHz or higher
Minimum 4 GB RAM.
UEFI system firmware and enable Secure Boot for the device.
Supports TPM 2.0 and higher standards.
Monitor with 720p resolution and size 9 inches or more, supporting 8-bit color.
Graphics card compatible with DirectX 12 or later and updated with WDDM 2.0 or later driver.
Memory with at least 64GB of free space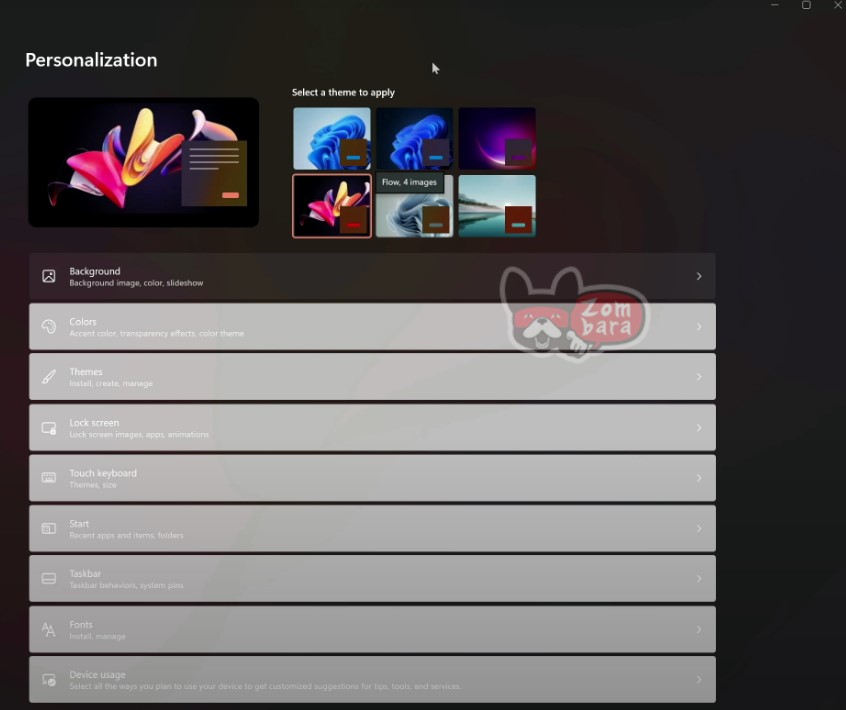 How to install Windows 11 Pro?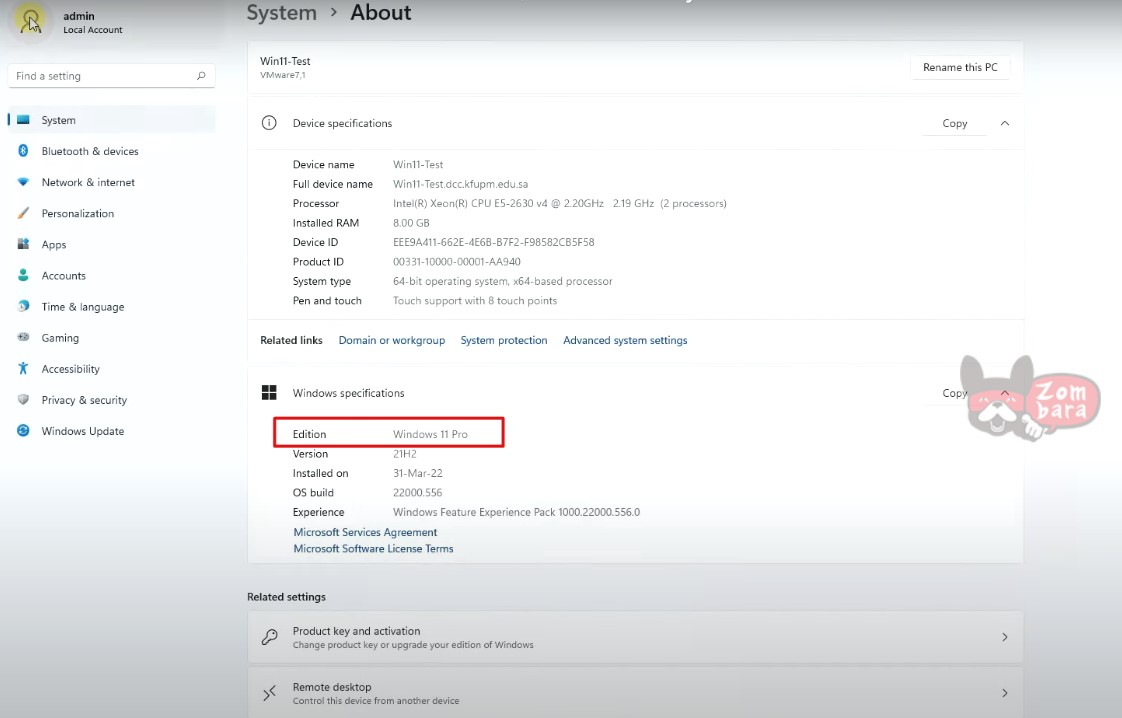 How to activate Windows 11?
Step 1: Go to "Start" and select "Settings".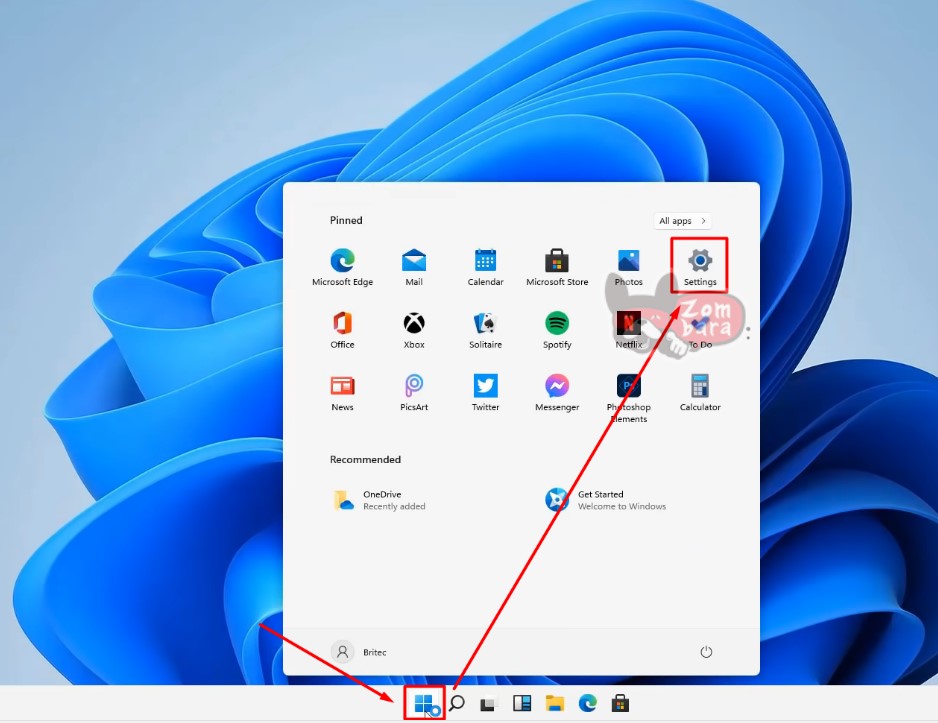 Step 2: Select "Activation"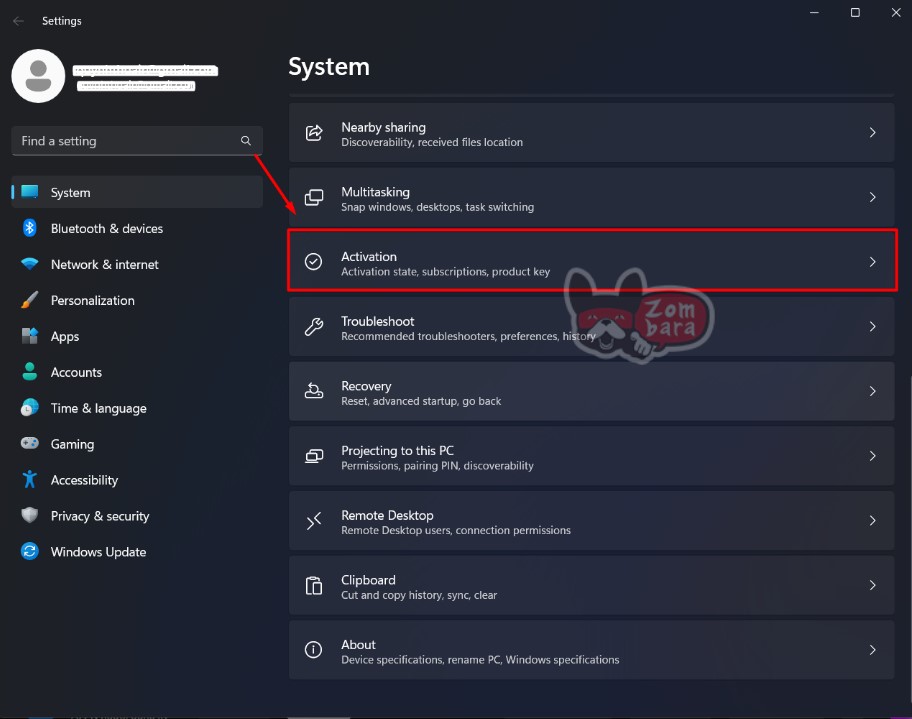 Step 3. Select "Change product key"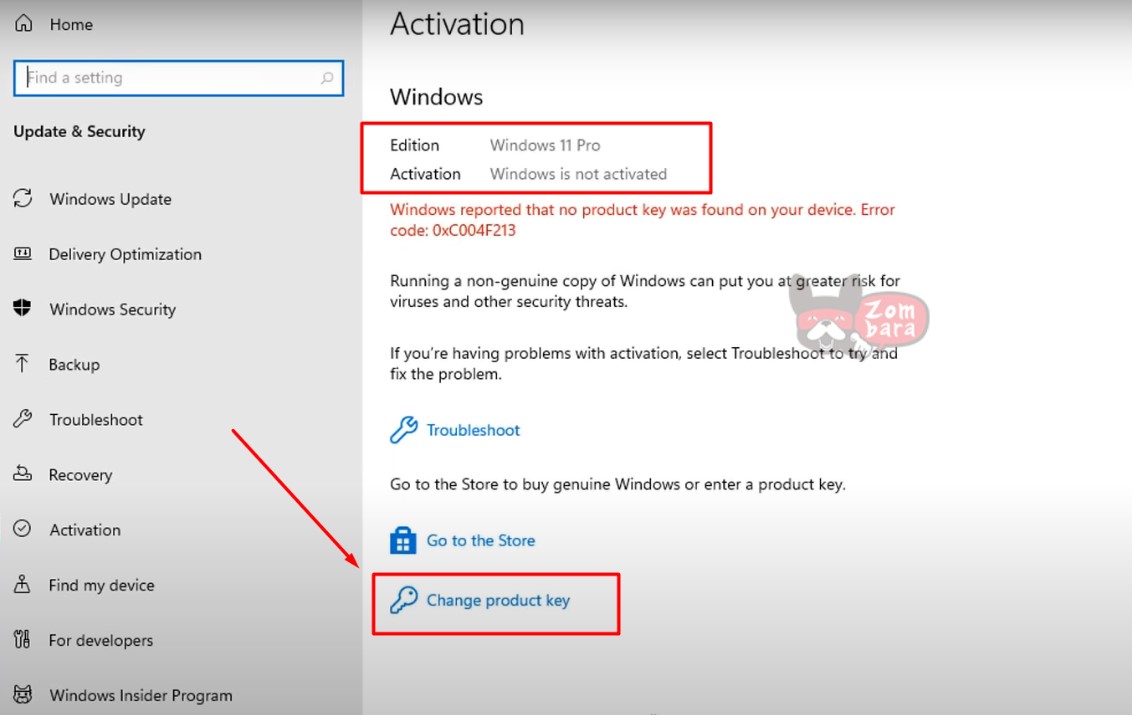 Step 4. Enter the windows 11 Pro.  After entering the next key, click "Next"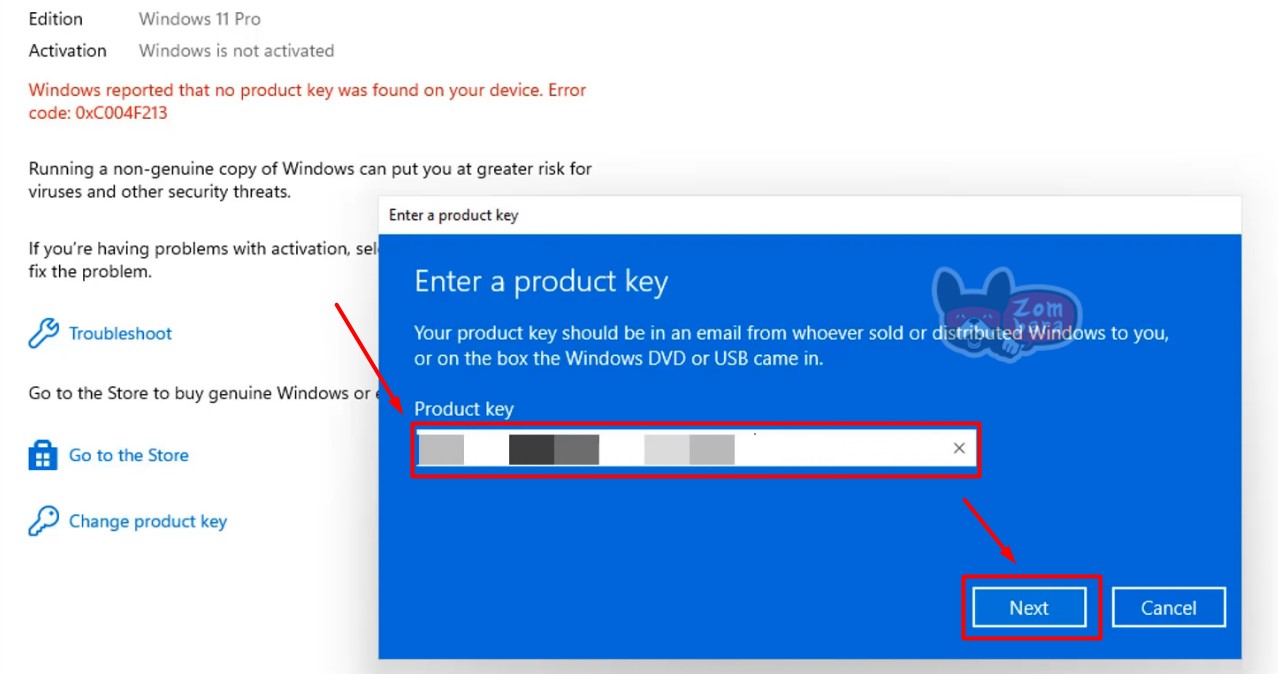 Step 5. Select "Activate".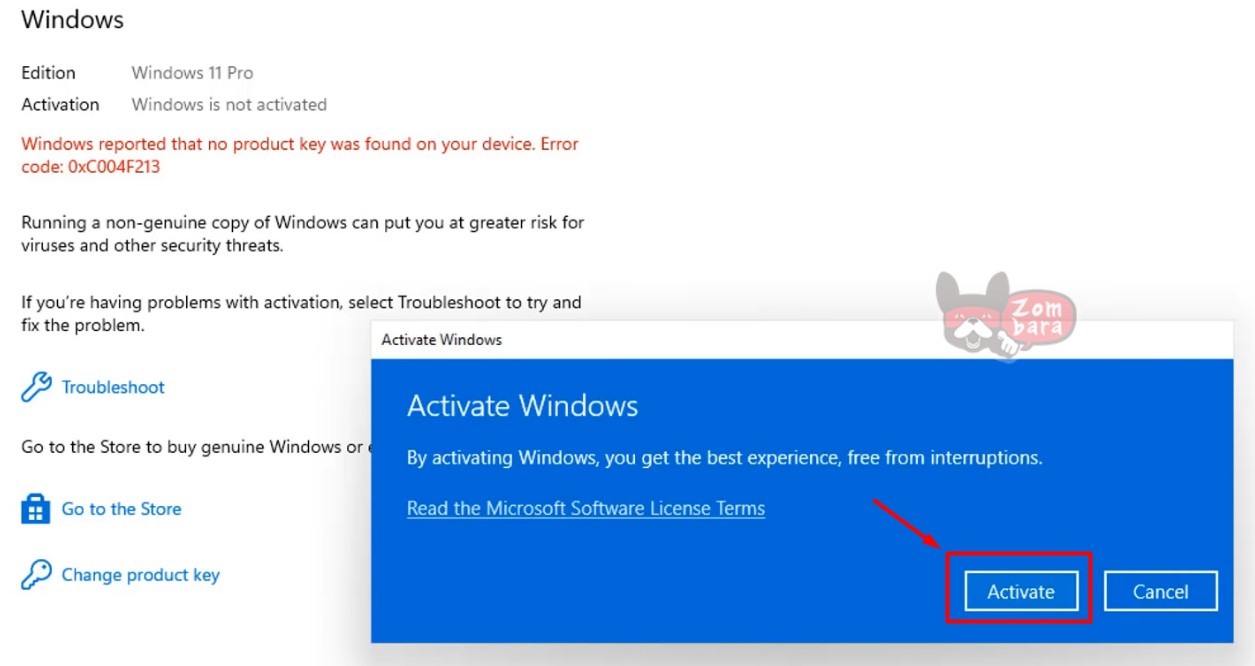 When the "Windows is activated" line appears, click "Close" to complete the Windows 11 activation process.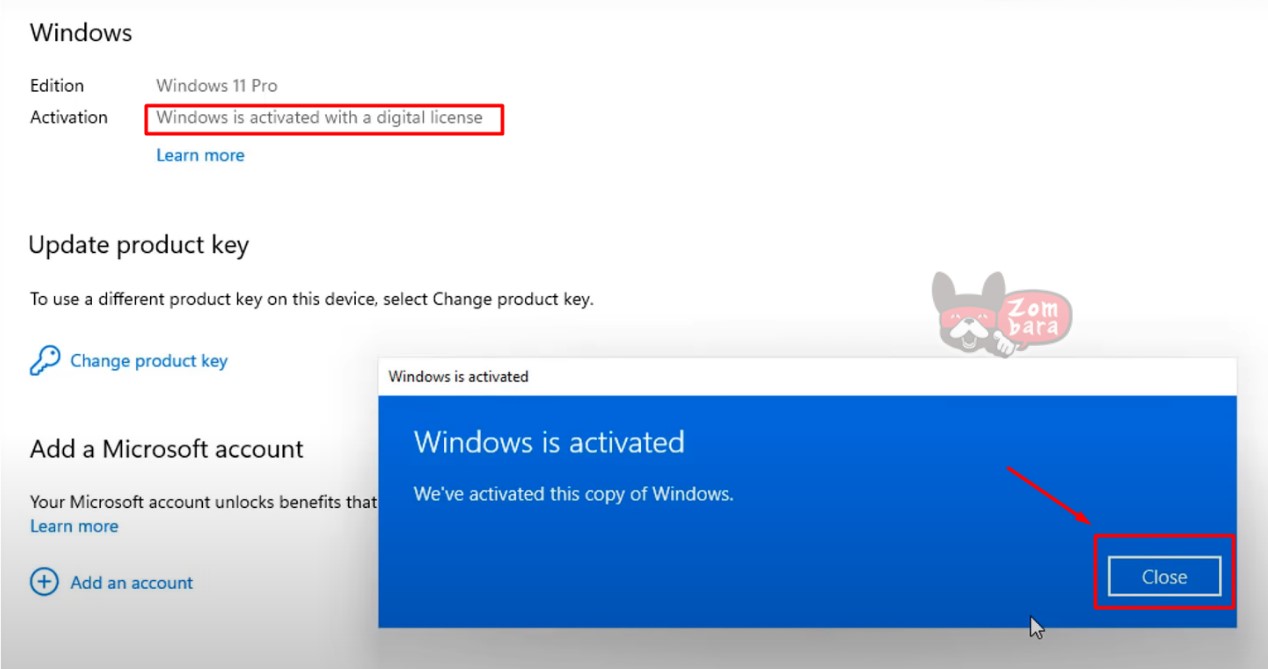 Finally, the Windows 11 Pro activation process is complete. You can comfortably enjoy and experience the new features of this version of Windows.
41 reviews for
Windows 11 Pro Key For 1 PC