Office 2019 Professional Plus License Key 5 PC
Product Details
Availability: In Stock
Media Type: Key – Instructions will be emailed. Delivery time from 30 minutes to 6 hours.
Platform:  Windows 10, Windows Server 2019
License Period: Lifetime
Introducing Office 2019 Professional Plus
The biggest change in Office 2019 since Office 2016 is that the installation technology used by the new volume-licensed versions of Office is Click-to-Run, in place of Windows Installer (MSI). Click-to-Run has been the installation technology for most Office products since the release of Office 2013 version. Although there are different installation technologies, you can still use the same software distribution tool, such as Endpoint Configuration Manager, which you are currently using to deploy Office.
Details About Office 2019 Professional Plus Key
Key not included CD/DVD
Lifetime for 1 PC
The product key can be used for 32/64-bit version
Multi-Language Included.
News features of Office 2019:
Word:
New features to improve productivity Special features include Black Design, Office Audio, and Text-to-Speech.
Clear learning tools combined with subtitles and audio explanations will assist you in your work. You also get a newer work experience from color and accessibility improvements.
Excel:
Excel provides useful 2D maps and funnel charts to help you better analyze your data. With new functions and connectivity options, calculations and presentations can be performed in a logical order. Excel files can be published on PowerBl, there are also extensions for PowerPivot and PowerQuery.
PowerPoint:
PowerPoint's creative zoom functions help you bring your presentations to life, allowing you to create a clear sequence of slides. You can manage and optimize the use of icons, SVG, and 3D models. You can also use the Transform Transform function and the improved roaming pencil box to render the content perfectly.
Outlook:
Updated contact cards and Office 365 groups (requires an Exchange Online account) help you manage your e-mail efficiently. Among other things, the inbox, @mentions, and accompanying summary tags ensure this.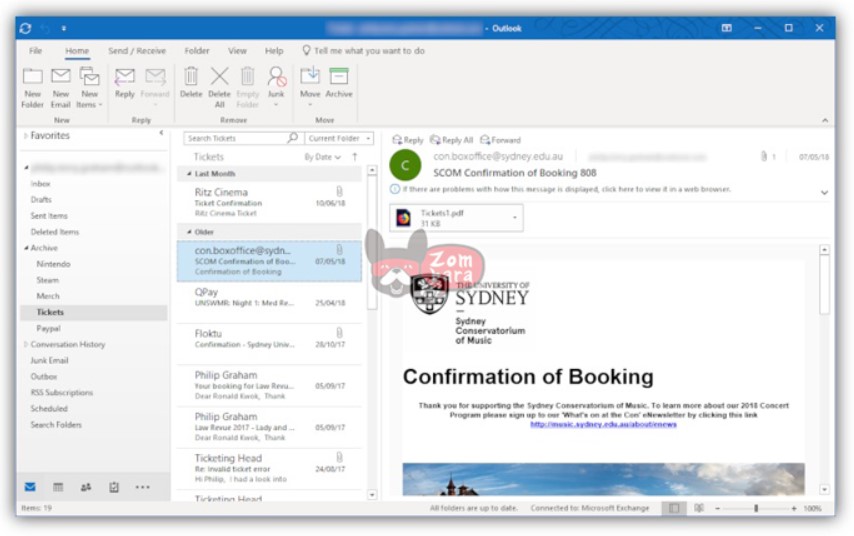 System Requirements:
Computer and processor:
Windows OS: 1.6 GHz or faster, 2 cores; 2 GHz or more
Memory:
Memory: 4 GB RAM; 2 GB RAM (32-bit)
Hard disk:
Disk space: 4 GB of available disk space
Display:
Display: 1280 x 768 screen resolution (32-bit requires hardware acceleration for 4K or higher) Minimum resolution assumes zoom, DPI setting, and text scale set at 100%. If not set to 100%, the minimum resolution must be adjusted accordingly. For example, if you set the Windows display 'Scale and Layout' setting on a Surface Book, which has a 3000×2000 physical display, to 200%, then Office will see a reasonable screen resolution of 1500×1000, meet at least 1280 × 768.
Graphics:
Graphics hardware acceleration requires DirectX 9 or later, with WDDM 2.0 or later for Windows 10 (or WDDM 1.3 or later for Windows 10 Fall Creators Update). Skype for Business requires DirectX 9 or higher, 128 MB of graphics memory, and a format that supports 32-bit per pixel.
Operating system:
Windows operating system: Windows 11, Windows 10, Windows 10 LTSC 2021, Windows 10 LTSC 2019, Windows Server 2022 or Windows Server 2019.
.NET version:
Some features may require .NET 3.5 or 4.6 or later to also be installed.
 How to purchase the product
Please Click add to cart Product you want to purchase.
Go to Cart and check your product before you do the payment.
We accept PayPal. After payment, we will send the key and setup process via email. Please check your mailbox (inbox or spam).
86 reviews for
Office 2019 Professional Plus License Key 5 PC