Office Home And Business 2019 For MAC Key Bind Personal Account
Product Details
Availability: In Stock
Media Type: Key and Download – Instructions will be emailed to you. It used Asia, Australia
Platform: Mac OS 10.12, Mac OS 10.13, Mac OS 10.14…
License Period: Lifetime
Office Home And Business 2019
Office Home and Business 2019 software is an essential and indispensable software suite in offices and businesses, with a full range of support tools for faster and more efficient work. This is a one-time purchase and a lifetime package. Office Home and Business 2019 is both convenient and cost-effective.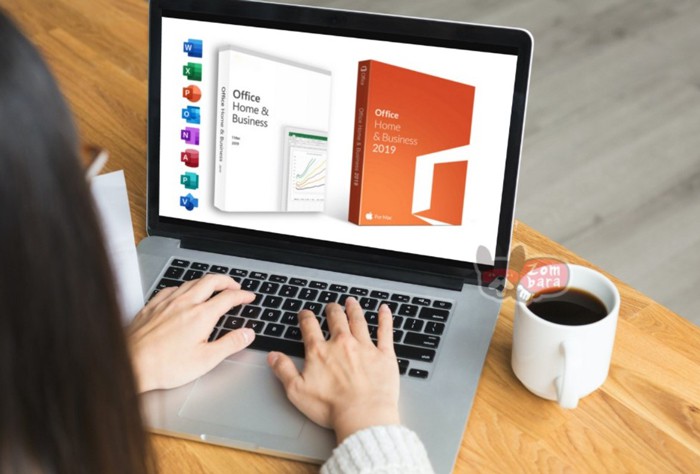 Office Home & Business 2019 includes:
Word
Excel
PowerPoint
OneNote
Outlook
Office Home And Business 2019 Key
This is a brand new genuine Office 2019 key. Activate directly to your account.
You receive a valid, unused product key to activate the Office 2019 Professional Plus license.
Always auto-updating.
The software is valid for all languages ​​and regions, such as English, German, French, Spanish, Korean, Italian, Polish, Dutch, Hebrew, Portuguese, Arabic, etc.
Buy once for 1 PC. The license can be transferred to another device.
Office Home and Business 2019 optimized for work
Office Home and Business 2019 is upgraded in design with a beautiful interface with a clear layout, and functions are arranged reasonably, making it easy to manipulate by typing, customizing the text, and layout easier and faster. In addition, additional tools such as spell check and grammar applied on many different language platforms also help in text editing.
Many outstanding support tools
With Office Excel 2019 integrated with a variety of charts, you can provide intuitive statistics, easily control and provide appropriate solutions. PowerPoint 2019 brings you back to the best presentation experience thanks to new features not available in previous versions, such as transform transitions, text highlighters, 3D model manipulation, removal of Easy backgrounds, funnel charts, and 2D map charts…
Office Outlook 2019 new features
Office Outlook 2019 includes a voice email reading feature, which allows users to monitor their emails while performing other tasks. In case you mistakenly delete unread emails, there is a quick restorer to ensure all deleted messages are marked as read. Especially when you drag and drop a OneDrive attachment from an email, Outlook 2019 also automatically downloads a copy of the attachment for you.
How to activate and install Office 2019 Professional Plus?
1. Go to setup.office.com
2. Sign in with your account.
3. Enter your product key.
4. Download and install Office.
5. Once installed, just sign in with your account, and it will automatically activate your Office.
System Requirements:
Computers and processors
macOS: Intel Processor
Memory
macOS: 4 GB RAM
Hard disk
macOS: 10 GB of available disk space. HFS+ hard disk format (also known as macOS Extended or APFS)
Screen
macOS: 1280 x 800 screen resolution
Graphics card
macOS: No Graphics Required
Operating system
macOS: Office 2019 for Mac is supported on the three latest versions of macOS. When a new version of macOS is released, Office 2019 for Mac OS requirements will become the three most current versions at that time: the new macOS version and the earlier versions.
69 reviews for
Office Home And Business 2019 For MAC Key Bind Personal Account