About Microsoft Office 2016 Home and Student Key
This is a brand new genuine cd key.
You acquire an unused, valid product key to activate Office 2016 Home and student.
There is no disk included (no CD / no DVD). You can download the software using the Microsoft download links provided.
The product key can be used for both the 32 and 64-bit versions.
100% Updatable – Stay always automatically up to date.
Product Key is valid for all available languages and regions: English, German, French, Spanish, Japanese, Korean, Italian, Polish, Dutch, Hebrew, Portuguese, Arabic, etc.
One-time purchase for 1 PC
Classic 2016 versions of Word, Excel, PowerPoint, and OneNote.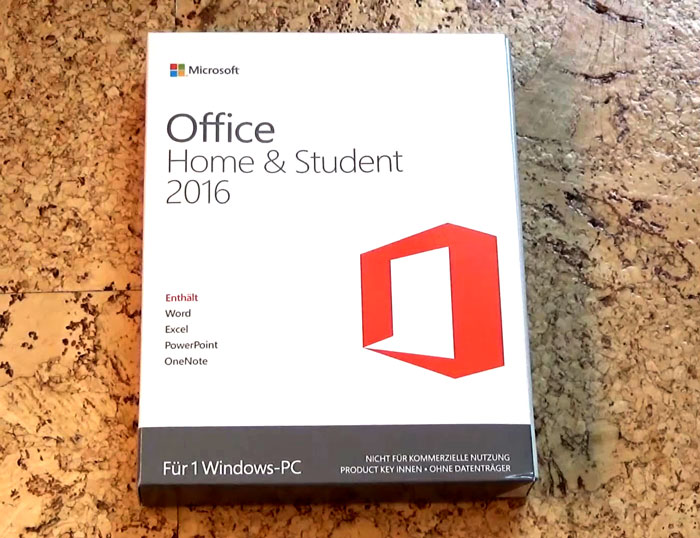 Microsoft Office 2016 Home and Student includes:
Excel 2016
Analyze and visualize your data in a new and intuitive way. Excel 2016 features a new user interface while maintaining common keyboard shortcuts. Take advantage of Analysis Toolpak, Slicer, and Formula Builder, to save time and focus on insights.

Word 2016
Create and share professional-looking documents with state-of-the-art editing, review, and sharing tools. The new Design tab provides quick access to features, and Smart Lookup displays relevant contextual information from the web directly inside Word.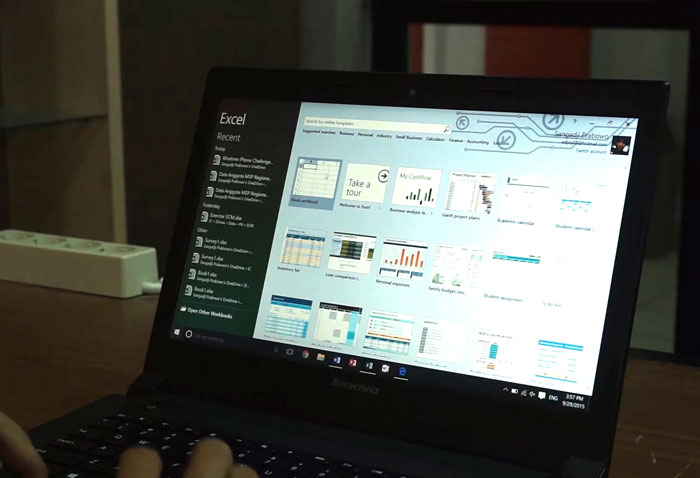 PowerPoint 2016
Create, collaborate, and efficiently present your ideas with new slide transitions and an improved Animation task pane. Threading comments along with your slides help you incorporate feedback into your presentation.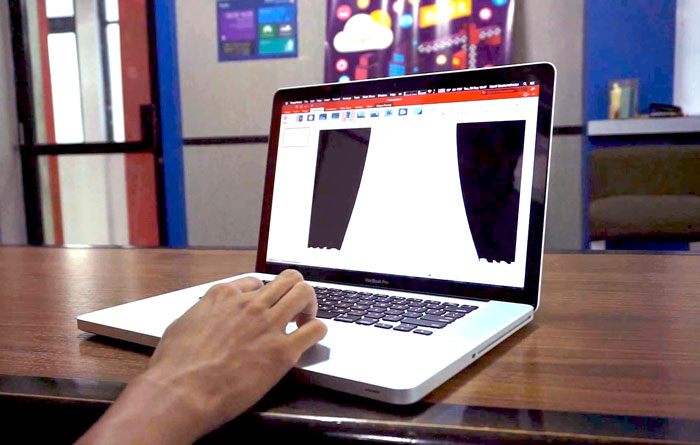 OneNote 2016
OneNote is a must-have for students who need to store notes, ideas, web pages, photos, audio, and video in one simple interface. You can draw, jot down, and type notes during class for easy reference later. Whether you're at home, at the office, or on the go, you can take it wherever you go and share and collaborate with others.
The new feature of Microsoft Office 2016 Home and Student
Collaboration and sharing are easy.
You can always rely on Microsoft to give you the right tools to create your best work. Office Home & Student 2016 is no exception. Its features make collaboration and sharing easy. This productivity suite will help you achieve more than you've ever done before!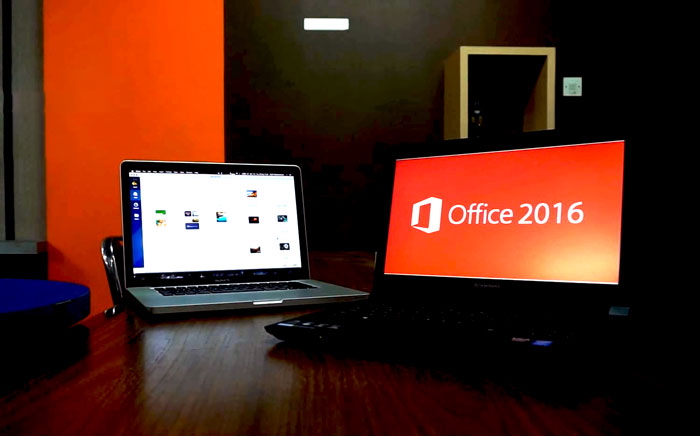 New perspective
Insights help you make all your spreadsheets, emails, and presentations look like a team made of experts.
Excel, Outlook, Powerpoint, and Word will help you find references and other links. Just right-click a word or phrase and choose Smart Lookup. Microsoft will use its search engine, Bing, to search for definitions, images, articles, and related links. 'Tell Me More Tell Me is available in all programs. Tell Me helps users who don't have the know-how to perform some important tasks. You can type in exactly what you want to do, and instantly, Tell Me will guide you along the way. This feature differs from older versions, where users entered keywords in help and received vague instructions. The Office program avoids this, presenting the user with a list of solutions to get the job done at hand. There's even the privilege of selecting a document section to view related commands.
Get the delivered receipt and read it.
Track each email the moment you hit send. The Send Receipt feature confirms that the email was successfully delivered to the recipient's email server, while the Read Receipt confirms that the recipient has viewed the message.
Touching knowledge
It cannot be easy to organize a group's thoughts on a topic. With the help of the default Outlook Yes/No poll, you can email your colleagues to hear their opinions. You can customize your voting buttons and use Sent and Read receipts to see who has or hasn't voted.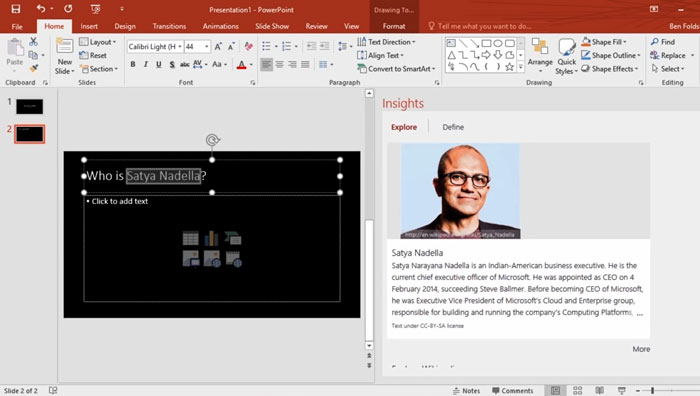 Schedule an email
Don't wait to send an email. Schedule emails to help you deliver newsletters, reports, and notifications on time. The Options tab also gives users the option of Delay Delivery. Tick "No pre-delivery" in the sending options and enter the date and time you want to send your message.
Your Inbox, Your Rules
Treat the Rules like a private secretary. It shows you the most important messages of the day, notifies you when you receive a particular one, and even kicks your spam. In Outlook, you are the boss. Choose from established commands or create your own in the Rules Wizard.
Forecast and analysis
Get breakthrough ideas and excellent results with the latest Excel additions:
Transform your data
Organizing information from various databases, Excel files, and web articles can be daunting. The good thing is that Excel 2016 has Power Query. It takes your data sources and feeds them into a spreadsheet or data model ready for dashboards or reports.
New chart options
With spreadsheet software, you won't need to worry when designing charts. The program has built-in charts, providing all the popular chart types, as well as six new chart types:
Waterfall
Treemaps
Sunbursts
Pareto Charts
Histograms
Box and Whisker Charts
Live Collaboration
Microsoft's most exciting update is the co-authoring feature. Store your Word documents and PowerPoint presentations in OneDrive so you and other editors can see each other's work in real-time.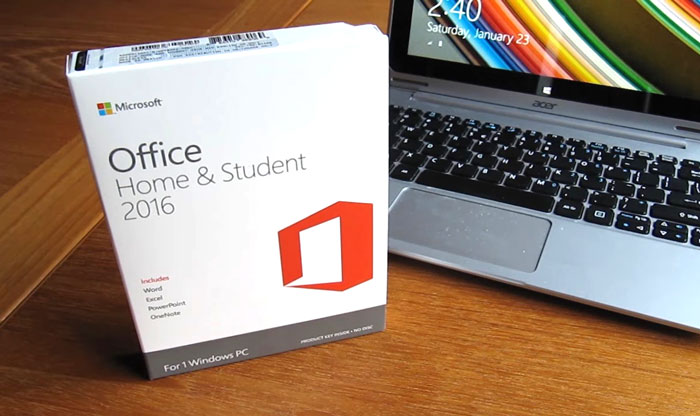 How to Install?
1. Visit setup.office.com
2. Sign in with your Microsoft account details.
3. Enter your product key.
4. Download and install Office.
5. Follow the instructions to activate your license.
How does the purchase process work?
We accept PayPal and Credit Card. After payment, we will send the key and setup process via email. Please check your mailbox (inbox or spam).