Description
Office 2010 with image editing tools has been improved compared to Office 2007 in a more intuitive fashion. The effects are always displayed in a small window for the user to choose from. For example, Office 2010 added features Artistic Effects (artistic effects) and Corrections (improve brightness, contrast, and sharpness of images), allowing users to see small images. Photos change through results for easy comparison and selection.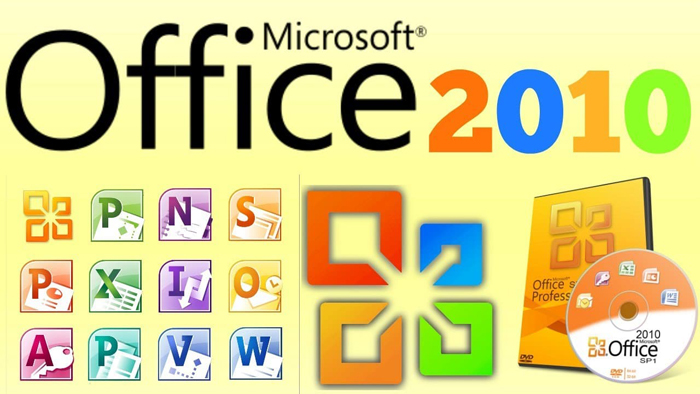 Office 2010 offers a wide range of design options to help users develop better ideas. These include advanced image formatting tools such as image balance and artistic effects, allowing users to transform documents into a work of art. Office 2010 offers new SmartArt bright graphic layouts and rich Office Themes available to make designing in Word easier.
In addition, Microsoft has enhanced the multimedia editing options, especially for image editing. In Office 2010, users can easily find the full-screen capture tool right on the toolbar (in Insert, you will immediately see a Screenshot to capture the entire screen). Users can even remove the background of the inserted image. On the document, by clicking Remove Background (located on the toolbar's left side).
In addition, the Microsoft PowerPoint presentation application allows users to embed and edit videos right on the presentation, with professional 3D presentation effects.
So, with Office 2010, users will be able to do more without resorting to professional photo editors like Photoshop…etc.

Details about MS Office Professional Plus 2010
This is a brand new genuine cd key for Microsoft Office Professional Plus 2010
You acquire an unused, valid product key to activate Office 2010 Professional Plus.
There is no disk included (no CD / no DVD). You can download the software using the Microsoft download links provided.
The product key can be used for both the 32 and 64-bit versions.
100% Updatable – Stay always automatically up to date.
Product Key is valid for all available languages and regions: English, German, French, Spanish, Korean, Italian, Polish, Dutch, Hebrew, Portuguese, Arabic, etc.
One-time purchase for 1 PC
Classic 2010 versions of Word, Excel, PowerPoint, Outlook, Publisher, and Access

How to install it?
1. Download setup files from Here
2. Enter your product key.
3. Follow the instructions to activate your license.
How does the purchase process work?
We accept PayPal and Credit Card. After payment, we will send the key and setup process via email. Please check your mailbox (inbox or spam).