Microsoft Office Professional Plus 2010
Microsoft engineers have continuously improved the productivity applications of Office. This Office 2010 package provides all the necessary features for any business project to ensure project progress and easy extensibility. All the programs included in this package are combined with an enhanced and refreshed user interface and added features to assist customers in various project processes. It is important to note that this Microsoft Office 2010 Professional Plus Package includes all Microsoft Office software.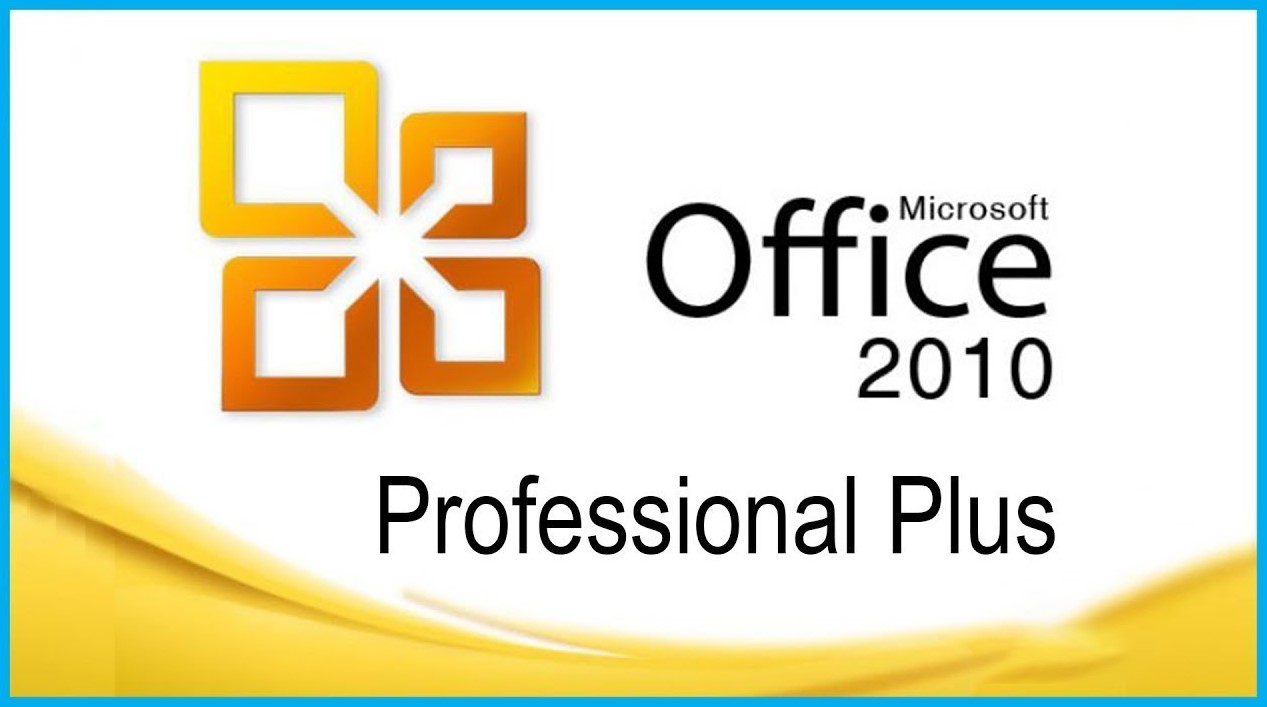 Microsoft Office 2010 Professional Plus includes:
– A secure download link
– One license product key
– Lifetime use of Microsoft Office 2010 Professional Plus (Microsoft account required for valid support)
– Note that this product is not compatible with Mac OS, Apple iOS, Chromebook OS, Linux and Android
About Microsoft Office Professional Plus 2010 Retail Key For 5 PC
This is a brand new genuine cd key for Microsoft Office Professional Plus 2010
You acquire an unused, valid product key to activate Office 2010 Professional Plus.
There is no disk included (no CD / no DVD). You can download the software using the Microsoft download links provided.
The product key can be used for both the 32 and 64-bit versions.
100% Updatable – Stay always automatically up to date.
Product Key is valid for all available languages and regions: English, German, French, Spanish, Korean, Italian, Polish, Dutch, Hebrew, Portuguese, Arabic, etc.
One-time purchase for 5 PC
Classic 2010 versions of Word, Excel, PowerPoint, and Outlook, Publisher and Access
What features does Microsoft Office 2010 Professional Plus include?
Automation system
In any project, managing multiple tasks in a short period without compromising output quality is a top priority. With the help of the Automation System in Microsoft SQL Server 2005 Standard Edition, it can handle routine tasks that have to be completed within a specific schedule. In addition, this release also facilitates the import of data from different platforms, including web pages and SQL.
Flexible accessibility
In Microsoft Office 2010 Professional Plus, users can freely create, monitor, and communicate with different data types on any related platform, including mobile phones and other devices. With the help of admin connectivity and performance monitoring, users can now manage significant amounts of data easily and with less complexity.
Database scalability
As projects get larger over some time, the need to upgrade tools and process databases also increase. With this package, users will also get support for database replication and replication, which is an essential feature to ensure that your database will be able to meet your needs. In any project, there will always be instances of technical difficulty, and the project manager must be able to foresee and prevent most of these. The package also includes additional services for clients in the field by clustering and database snapshots.
Co-authoring function
With office 2010, instead of using e-mail as the primary medium, now multiple people can work on the same document simultaneously in many different applications in the Office 2010 suite (such as Word, PowerPoint, OneNote, and Office 2010). Excel). If you are the document owner, you can assign who can edit certain parts of your document. This is a new function, "Co-authoring," in Word 2010.
Specifically, Office 2010 allows many people to access the same Server document simultaneously to work on different parts of the same document. You can see the document's current status, like who is accessing it and which part of the document they are editing. You can make a phone call via VoIP or make an instant message (IM) to someone with just one mouse click right in the document, but this requires Communicator and Office Communication Server installed. In addition, you can lock a piece of text so that only one person can edit it at a time.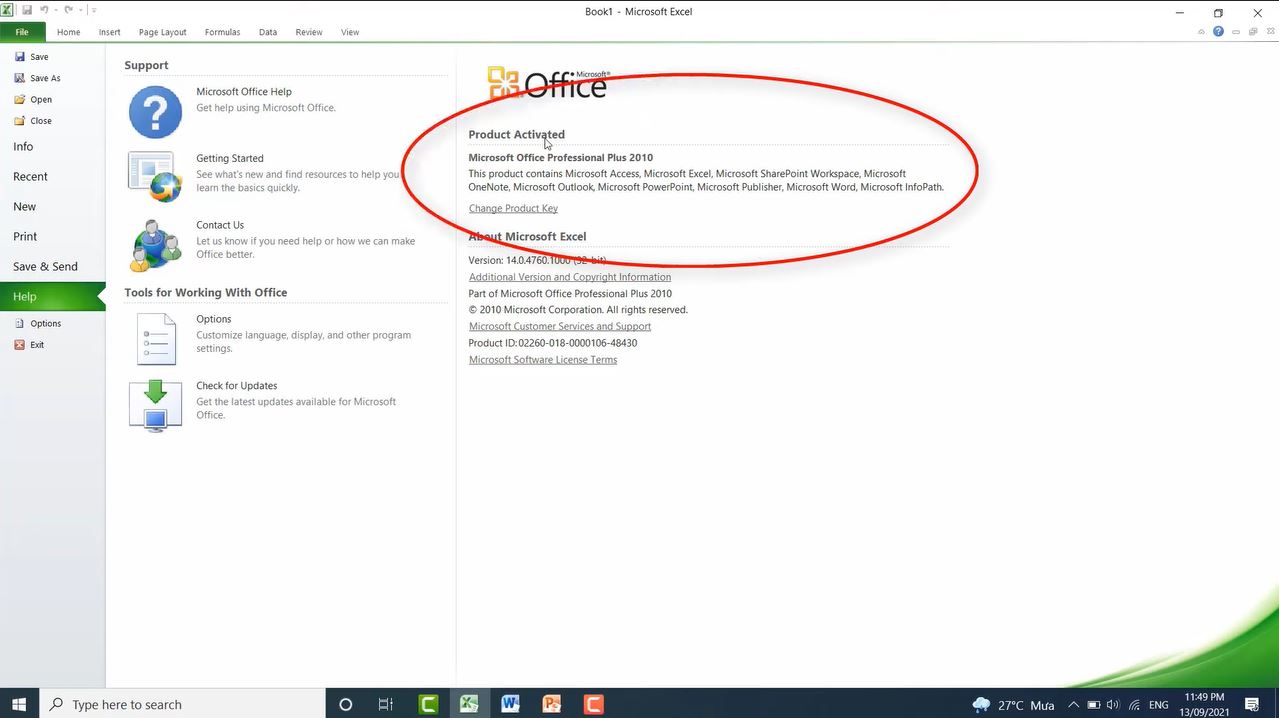 The document will not automatically update the changes. After completing the editing, the authors
will conduct manual synchronization to avoid distraction while
editing. In addition, you can also decide to limit the number of people involved in revising the document, specifically for the entire record or only for certain sections.
Co-authoring functionality is also available in PowerPoint 2010 but does not support displaying information about who is accessing the document. Co-authoring also works on OneNote 2010 (and OneNote 2007) when you share NoteBooks, but only the names of other authors appear without the status icon; The changes will be updated automatically and almost in real-time.
Enhanced security
Many electronic documents require enhanced privacy because the content contains sensitive or important information. With the help of Microsoft Office 2010 Professional Plus, we are equipped with local encryption to ensure that any documents created and transferred are secure. Therefore, to access such documents, you will be required to enter verification or authorization. With advanced authoring settings, customers can now protect their important files from unintentional edits and harmful changes.
Hardware and system requirements:
– Supported operating systems: Windows 7/8/10 (32bit/64bit).
– Processor: Intel or AMD 2 GHz 32bit/64bit multi-core processor.
– RAM: Minimum 2GB.
– Free hard disk space: Minimum 5GB
How does the purchase process work?
First, just pay with Pay Now (we accept PayPal and Credit Card). After payment, we will send the key and setup instructions via email to you. You check for mail in your inbox or spam.